---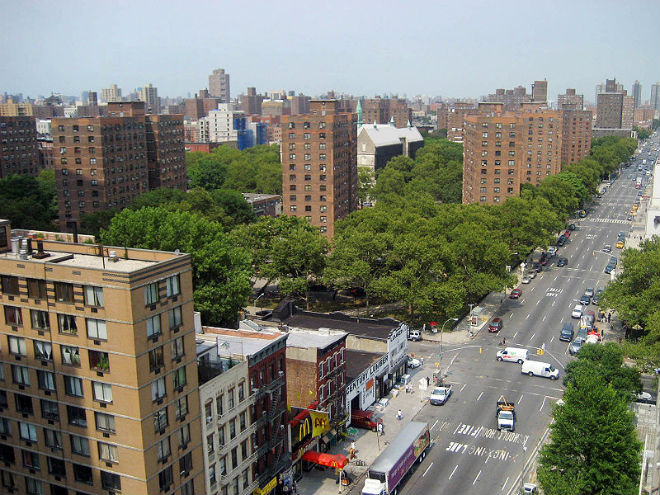 Patch reports that a long-debated proposal to rezone East Harlem was approved with minimal fireworks Thursday by the New York City Council.
The council voted overwhelmingly to pass the plan, which has been heavily modified since it was first presented by the Department of City Planning in the fall of 2016. The modified version of the plan was presented by City Council Speaker Melissa Mark-Viverito and Councilman Bill Perkins during a land use committee vote this month.
The City Planning Commission voted in October to approved the plan prior to modifications.
The plan — which will increase density in East Harlem to spur greater housing and business development — was modified to include building height caps on East Harlem's major avenues, a $50 million investment in the neighborhood's public housing and other community investments such as a $25 million investment in the outdoor market and event space La Marqueta.
The plan also allocates $83 million to expand the Harlem River Greenway Link between West 125th and 132nd streets and a $15 million investment to the East River Esplanade.
After the plan passed committee, Mayor Bill de Blasio hailed it as a win for his administration's affordable housing plan. The East Harlem plan is the third neighborhood rezoning backed by de Blasio to pass the city council.
"Our affordable housing plan is on the move, with new programs and investments, a new goal of 300,000 affordable homes – and now an agreement on the East Harlem neighborhood plan that will bring nearly 4,000 more affordable homes to residents of this diverse and vibrant community," de Blasio said in a statement.
The modified East Harlem rezoning plan will institute Mandatory Inclusionary Housing rules on the neighborhood's rezoned sites, Viverito and Perkins announced. The plan will yield 1,288 affordable units on the neighborhood's private development sites. East Harlem is currently losing 360 affordable units per year, according to the council members.
Neighborhood activist groups called the plan racist for increasing development in a majority minority community. The groups fear that increased development will accelerate gentrification and the displacement of the neighborhood's current residents.
The city's original plan was rejected by Community Board 11 during a heated meeting in June. During the meeting, opponents of the plan rushed the stage and disrupted the vote even though the board voted to oppose the rezoning.
Manhattan Borough President Gale Brewer had also called the plan "rezoning done the wrong way" at one point. Brewer president reversed course on the project when Mark-Viverito and Perkins revealed modifications to the plan.
Related Articles
---