---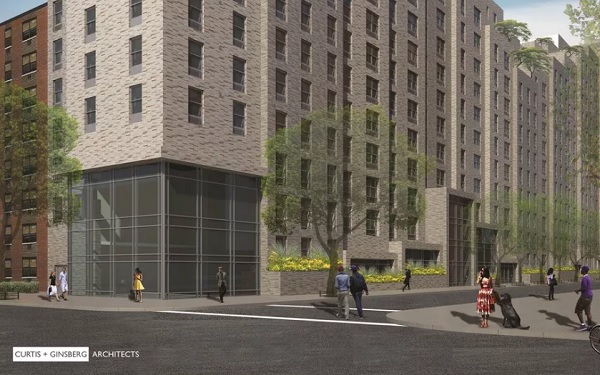 The City Council has voted to approve a 15-story, 400-unit mixed-use development planned at 127 East 107th Street, located on the southern end of East Harlem. The vote essentially represents the completion of the city's Uniform Land Use Review Procedure (ULURP) for the project, which awaits Mayor Bill de Blasio's signature. The project, dubbed Lexington Gardens II, will encompass 411,725 square feet and will be built on much of the block bound by East 107th and 108th streets and Park and Lexington avenues.
There will be a single, 4,000-square-foot retail unit, likely to be filled by a restaurant. The nonprofits Northside Center for Child Development and Union Settlement will occupy 35,000 square feet and 3,000 square feet, respectively, Curbed NY reported. All 400 of the residential units, ranging from studios to three-bedrooms, will rent at below-market rates through the affordable housing lottery. The depth of affordability will include units for very low income and and moderate-income households.
L+M Development Partners and Tahl Propp Equities are the developers. Curtis + Ginsberg Architects is the design architect. New building applications have not been filed at the site, which is vacant.
Via source
---