---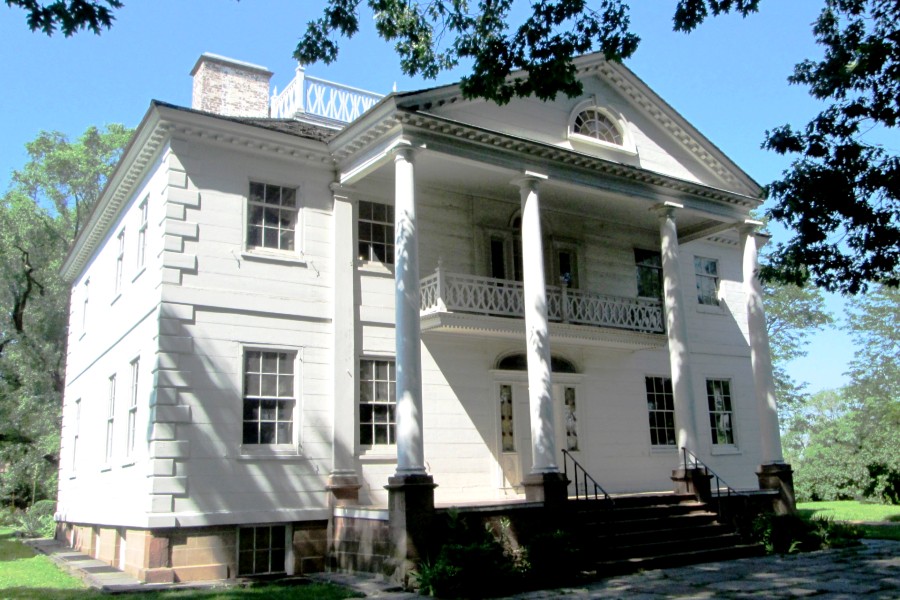 The Department of Small Business Services (SBS) today announced the deployment of nearly $4.4 million in investments to support dozens of under-resourced Business Improvement Districts (BIDs) throughout the five boroughs.
The grant program – executed for the first time – will help level the playing field for smaller BIDs by kickstarting impactful projects to improve neighborhood safety and quality of life, enhance street life for pedestrians, residents, and shoppers, and provide support to retain local businesses. 
These equity-focused grants build on groundbreaking programs to encourage the development of new BIDs and fulfill Mayor Eric Adams' commitment to invest in underserved commercial corridors and foster robust networks of small businesses, as outlined in Rebuild, Renew, Reinvent: A Blueprint for New York City's Economic Recovery.
"An equitable recovery must include investments in the vibrancy of our commercial corridors, especially those that were hardest hit by COVID-19," said New York City Mayor Eric Adams. "This grant program will ensure small businesses in underserved areas are able to get back on their feet after a challenging time, delivering on another key commitment laid out in our economic blueprint."
 "Our commercial corridors are the beating heart of our economy," said Deputy Mayor Maria Torres-Springer. "By unlocking new supports for smaller, less-resourced Business Improvement Districts, the City is creating new opportunities for communities to shape their recovery and help their commercial corridors stand out and thrive." 
"At SBS, we know first-hand how Business Improvement Districts can mobilize to support local businesses, revitalize neighborhoods, and enliven streets," said Kevin D. Kim, Commissioner of the New York City Department of Small Business Services "This new grant program levels the playing field to give smaller BIDs more tools to invest in their communities and commercial corridors. Dozens of smaller, less resourced BIDs will be able to launch and expand new programs that will benefit tens of thousands of residents, business owners, and visitors citywide." 
"I'm excited that some of our Brooklyn businessowners in underresourced BIDs will soon be able to advance the projects they've long-envisioned, including everything from public art campaigns to sanitation service expansions and environmental efforts," said Brooklyn Borough President Antonio Reynoso. "The work these small businesses do uplift entire communities, and I'm grateful to the Department of Small Business Services for getting the momentum going with this first-ever small BID grant program. I look forward to working together to hopefully spread this support to more businesses in our borough and across this city."     
"Investing in our business improvement districts is critical to New York City's economic recovery and is an investment in our city's future. The millions of dollars in grants being distributed to underserved communities will strengthen our commercial corridors by enhancing sanitation services, marketing programs, public safety and beautification projects. In January this year, I approached the Administration to request that they fund direct city assistance to smaller Business Improvement Districts and I thank Mayor Adams and SBS Commissioner Kim for supporting my recommendation to subsidize funding for the first time ever to Business Improvement Districts," said Council Member Julie Menin. 
"I'm thrilled our city is committing $100,000 to support the North Flatbush BID and small businesses in my community," said Council Member Shahana Hanif. " This grant will expand sanitation services, bring more trees to our streets, and expand public programming for all our neighbors to enjoy. This funding will go a long way to demonstrate to our favorite shops and restaurants that this City has their back." 
"BIDs are nimble, responsive and uniquely positioned to promote the quality of life and economic success of our neighborhoods. BIDs always strive to maintain their core small business and community services, and we jump at the chance to start new programs that enhance our districts. With over two-thirds of us having 5 or fewer full-time employees, capacity and funding are always serious limitations to doing exactly that. This injection of funding for smaller Business Improvement Districts greatly expands our capacity and is a worthy and high-impact community investment. The New York City BID association thanks Mayor Adams and the City Council for their bold support," said Robert Benfatto and David Estrada, Co-Chairs, NYC BID Association. 
"The 161st Street BID is excited to be a part the first ever Small BID Support Grant Program. This grant will allow our BID to continue our mission to help small businesses on 161st Street, beautify the area and continue to bring new events to the district. Marketing-wise this grant will help us revamp how our BID is presented to the public. We look forward to showing our small businesses and residents alike a new 161st Street BID," said Trey Jenkins, Executive Director, 161st Street BID 
"Sunnyside Shines BID is grateful for this Small BID Grant and will put the additional funding to good use. We will be able to overhaul our tree pits and our website, as well as secure additional support staff to increase our ability to improve and promote our commercial corridors," said Dirk McCall de Palomá, Executive Director, Sunnyside Shines BID.
"Our program will reach out to the Northern Manhattan business community to make them aware of the services we will provide. Thanks to the Small BID Grant, the Washington Heights BID will be able to expand our holiday lights and supplemental sanitation. The streets will be cleaner and brighter to lighten up the spirit of the holiday season. This will help jumpstart the local economy and make it more attractive for new patrons to visit and shop at the small businesses in the area. Our small businesses define the character of our community, and this grant will help to preserve it. We are grateful for the assistance from the mayor's office and the NYC Small Business Services team," said Isidro Medina, Executive Director, Washington Heights BID. 
SBS announced awardees of two types of grants which will support programming targeted to 53 smaller BIDs. Forty BIDs with assessments less than or equal to $600,000 will receive "Single District Grants" to support new or expanded programs. Meanwhile, 7 organizations will receive "Citywide Grant" support to deploy technical assistance, capacity building, and back-office services for BIDs with assessments less than or equal to $1 million.
BIDs in all five boroughs will receive "Single District Grant" support in the Bronx – 7 BIDs; $570,000, in Brooklyn – 18 BIDs; $1,515,000, Manhattan – 5 BIDs; $340,000, Queens – 7 BIDs; $500,000 and Staten Island – 3 BIDs; $250,000. 
BIDs will channel the grants to address unique needs of their commercial districts with programming such as:
Increasing sanitation and public safety services during the holiday shopping season
Public space programming on plazas and Open Streets
New garbage cans, tree guards, signage, and other street furniture
Revitalization of underutilized public spaces and public art projects
Direct marketing and communications support for merchants
Multi-lingual merchant outreach materials, consultations, and staff
District needs assessments to develop strategic priorities and possible BID expansions
Learn more about BIDs at nyc.gov/bids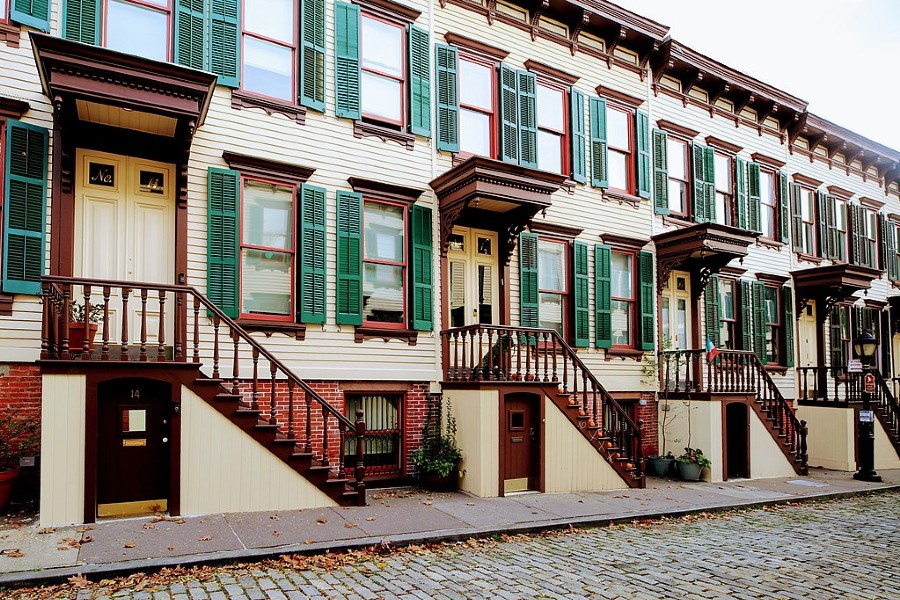 The Department of Small Business Services (SBS) 
SBS helps unlock economic potential and create economic security for all New Yorkers by connecting New Yorkers to good jobs, creating stronger businesses, and building vibrant neighborhoods across the five boroughs. For more information, visit nyc.gov/sbs, call 311, and follow us on Facebook, Twitter, and Instagram. 
Photo credit: 1) Jumel Mansion. 2) Sylvan Terrace Rowhouses.
---