---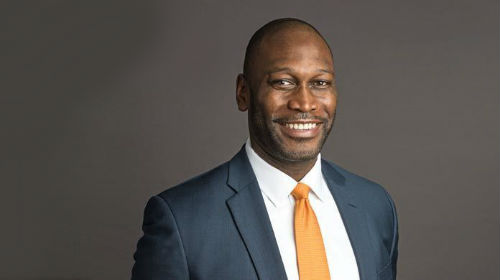 NYC Department of Small Business Services (SBS) Commissioner Gregg Bishop today announced that applications are now open for paid, full-time fellowship positions supporting commercial revitalization projects for 10 months. The fellowship program is part of Neighborhood 360°, a SBS initiative dedicated to strengthening commercial districts that anchor the city's neighborhoods. The fellowship program pairs neighborhood development professionals with selected community-based organizations (CBOs) to offer dedicated support for projects that include business attraction, retention, placemaking, and merchant organizing.
Applications to join the fellowship program's third cohort will be open through Sunday, March 4th, 2018.
"New York City's vibrant neighborhoods are a focal point for visitors and residents alike," said Gregg Bishop, Commissioner of the NYC Department of Small Business Services. "Neighborhood 360° Fellows are making a positive impact on our communities and, ultimately, our city – by leading commercial revitalization projects in small business corridors across the five boroughs."
About Neighborhood 360° Fellows and 2018 – 2019 Placement Sites
This third cohort of fellows will be placed with local CBOs in 10 different commercial corridors, and begin leading projects in June 2018. The new cohort will work with the following CBOs to enhance their respective neighborhoods:
Kingsbridge-Riverdale-Van Cortlandt Development Corporation, Bronx
Renaissance Economic Development Corporation, Bronx
Third Avenue Business Improvement District, Bronx
Alliance for Coney Island, Brooklyn
Atlantic Avenue Business Improvement District, Brooklyn
Church Avenue and Flatbush Avenue Business Improvement Districts, Brooklyn
RiseBoro Community Partnership, Brooklyn
Greenwich Village Chelsea Chamber of Commerce, Manhattan
Greater Flushing Chamber of Commerce, Queens
Staten Island Chamber of Commerce Foundation, Inc., Staten Island
Applications and more information may be found online at nyc.gov/360fellows.
Neighborhood 360° Fellows Project Success Story
Shan Jayakumar joined the second cohort of Neighborhood 360° Fellows and began his 10-month position with the East Brooklyn Business Improvement District (BID) during the summer of 2017. Among his projects as a Neighborhood 360° Fellow, Shan worked closely with the East Brooklyn BID and local manufacturing businesses to improve parking regulations hindering industrial deliveries, while taking steps to address neighborhood safety. To do so, he worked directly with the Department of Transportation (DOT) and the NYPD. DOT has begun to implement changes to parking signs to better facilitate truck deliveries, and the NYPD crime prevention team is conducting a safety survey for the district.
Shan summed up his experience with the following: "The Neighborhood 360° Fellows program is a great way to embed yourself in the workings of the city and become an agent for creative change."
For more information on Neighborhood 360°, please visit nyc.gov/neighborhood360
For more information on all SBS services, go to nyc.gov/sbs or call 311.
---