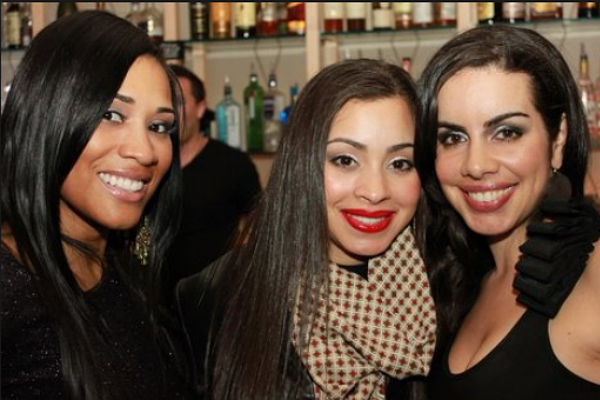 The NYC Department of Small Business Services (SBS) today announced 30 new Women Entrepreneur NYC (WE NYC) mentors and a new director who will help budding women entrepreneurs grow and build a thriving business. WE NYC is the City's answer to the entrepreneurship gender gap; although there are over 360,000 women entrepreneurs in NYC, men own 1.5 times the number of businesses, have 3.5 times the number of employees, and generate 4.5 times the amount of revenue. WE NYC aims to help offset this gap through their mentorship program in which mentors share their expertise during small group and individual weekly in-person sessions. The new cohort of WE NYC mentors is made up of 30 successful businesswomen from a variety of industries that reflect the diversity of New York City.
"WE NYC is boosting our City's local economy by empowering women to build successful businesses that uplift communities and generate jobs across the boroughs," said Gregg Bishop, Commissioner of the NYC Department of Small Business Services. "We're connecting promising women entrepreneurs with the female founders of successful companies who can use their past experiences to offer mentorship and advice."
WE NYC mentors are carefully selected by SBS based on their background, expertise, and passion for helping other women entrepreneurs achieve. The following women are founders of their companies and have joined WE NYC as part of the 2017 mentor cohort.
Diana Franco, founder of Corewoman and Director of WE NYC
Dr. Corrine Graham, Graham International Consulting and Research, Inc.
Peggy Doyle, Now Next Media, LLC
Ramona Cedeno, FiBrick Financial Services
Aileen Gemma Smith, Vizalytics Technology
Vanessa Best, Precision HealthCare Consultants
Eleni Gianopulos, Precision HealthCare Consultants
Geri Stengel, Ventureneer
Liz Gutman, Liddabit Sweets
Malla Haridat, New Designs for Life, Inc
Ellie Kassner, W.H. Kassner, Inc.
Wonder Lee, Wonder Lee 123
Aquila Leon-Soon, Advance Talent Solutions Inc.
Christine Rico, Speeddial
Juliana Uribe, Movilizatorio
Dayna Sessa, Datanomy
Aileen Gemma Smith, Vizalytics Technology
Karen Taylor Bass, TaylorMade Media, LLC.
Jen Glantz, Bridesmaid for Hire
Malene Barnett, Malene B
Deepti Sharma Kapur, FoodtoEat
Alejandra Chaparro, 17 Entertainment INC.
Cheryl Gentry, Glow Media
Evelyn Rogers, A Taste of Honey INC.
Krista Barnett, BootBand LLC
Leith Hill, Ellary's Greens
Lynn Gray, Campus Scout, LLC
Valarie Contrino, Contrino Travel INC.
Alice Chin, Your Other Half
Yin Lin, SheWorx
Nicole McGarrell, Sunny Day Marketing Inc.
Joanne Roberts and Peggy Doyle, Now Next Media, LLC
Those interested in receiving guidance and inspiration from our WE NYC mentors can visit we.nyc to learn more or participate.
"I am extremely grateful for this program and for the changes I've seen in my business," said Alejandra Chaparro. "Now it's time to give back and make the difference. I have the potential to improve someone's business and life perspective. Empowering women to make their dream come true or go to the next level is part of my mission and this program gives me the opportunity I have been waiting for."
WE NYC services are free and open to all women throughout the five boroughs. For more information visit we.nyc.
For more information on all SBS services, go to nyc.gov/sbs or call 311.
Related Articles