---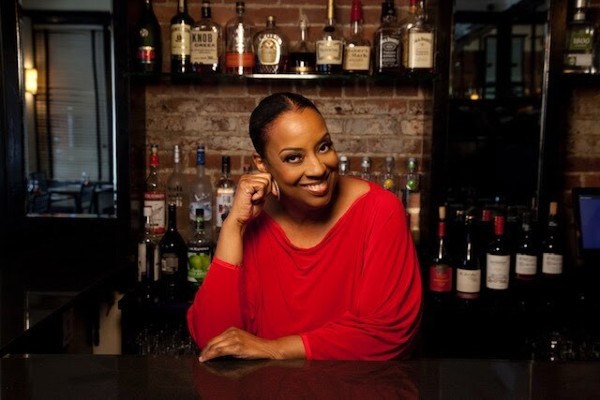 Citizens Committee for New York City (CitizensNYC) today announced the re-opening of its All-In Neighborhood Grants program.
Which provides direct cash grants for neighborhood-led projects that improve the quality of life in New York City. As part of its Million Dollar Movement, CitizensNYC is providing $1 million total in grants to New Yorkers in need.
Each grantee awarded will receive up to $5,000 and will also have access to the organization's vast network of like-minded community leaders to help implement and support their projects.
"Local residents are best situated to enact change in their neighborhoods. That is core to CitizensNYC's mission, as exemplified by our All In Neighborhood Grant program," said Dr. Rahsaan Harris, CEO of CitizensNYC. "Our successful 2021 grant cycle showed that community members were willing to step up as leaders during the pandemic to address the urgent needs of their communities."
To help ensure these grants are serving the communities that need it most, CitizensNYC is launching its inaugural Advisory Council, which brings together a dynamic group of leaders dedicated to uplifting the organization's mission and rebuilding New York City following the impact of the pandemic.
The Council includes:
Co-Chairs
Coralie Charriol Paul (CHARRIOL)
Stephen Dannhauser (Weil, Gotshal & Manges LLP)
Paul Deutch (Omni Agent Solutions)
Ernest Lyles (The HiGro Group)
Alexander Smalls (Between Harlem and Heaven)
Alison Weidman
Members
Morgan Bale (Weil, Gotshal & Manges LLP)
Jordan Barker (Bark Equities)
Tenicka Boyd (ACLU)
Yovanka Bylander (TimesSquare Capital Management)
Matthew J. Camp (Teachers College, Columbia University)
Art Chang (former NYC Mayoral Candidate)
Rebecca Cohen (OpenAI)
Elizabeth Har (Citi)
Selwyn Seyfu Hinds (Showrunner, Hulu's Washington Black)
Frida Polli, PhD (Pymetrics)
Kiara J. Reed (Microsoft)
Tony Santaro (Armory Square Ventures)
Dr. Joshua Walker (The Japan Society)
Matthew Washington (Former Deputy Borough President for Manhattan)
Jasper Wilson (Rose Cay Capital)
Melba Wilson (Melba's Restaurant)
"With the support of our new Advisory Council, CitizensNYC aims to reach more New Yorkers on the frontlines of change," said Dr. Rahsaan Harris. "We look forward to welcoming a new cohort of grant partners to our growing coalition of grassroots organizers, activists, and entrepreneurs."
As one of the nation's oldest micro-funding organizations, CitizensNYC provides micro-grants to community leaders on the front lines of change in their own neighborhoods. Consisting of small business owners, activists, artists, and community gatekeepers, the organization awarded more than $1 million in funding in the spring of 2021, through 278 grants to community groups during NYC's COVID-19 recovery. With the re-launch of the All In Neighborhood Grants program, CitizensNYC aims to reach even more New Yorkers who are dedicated to helping our city rebuild from the pandemic.
Citizens Committee for New York City
Citizens Committee for New York City's mission is to help New Yorkers – especially those in low-income areas – come together and improve the quality of life in their neighborhoods. Residents are uniquely situated to define and act on the issues affecting their communities. When provided with modest support, neighborhood and school groups can effectively mobilize with the assistance of grants, skills-building workshops, project planning assistance and an equipment share library. In 2020, CitizensNYC provided 402 projects with nearly $1.2M in direct cash grants, impacting more than 87,685 residents in 122 neighborhoods across all five boroughs. Since 1975, we have promoted the spirit of volunteerism, local engagement, and social justice that drives our work. Go to citizensnyc.org to learn more.
Additional Information
Webpage: https://www.citizensnyc.org
*** Community groups and resident-led organizations across the five boroughs are encouraged to apply for grant funding HERE. All In Neighborhood Grant applications will be accepted on a rolling basis until summer 2022; early applications are encouraged.***
---