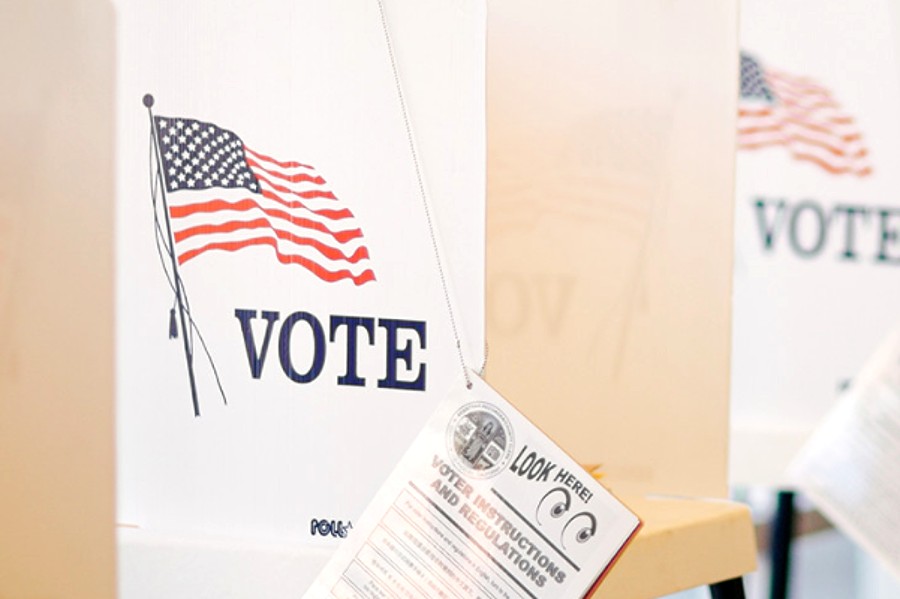 Today, Citizens Union issued a report outlining the benefits of moving municipal elections from Harlem to Hollis to even-numbered years.
Related: To view "Moving Elections to Even-Numbered Years", click here.
This move would bring elections for city offices in line with gubernatorial or presidential elections. Municipal elections in New York City, which are currently held in odd-numbered years, have consistently seen lower voter turnout than elections held in even-numbered years. Consolidating municipal elections with presidential or gubernatorial elections will increase voter turnout, giving more New Yorkers a say over who governs them at the local level. 
"For every one person who votes in the mayoral general election, two vote in the presidential election. Though we've taken positive steps to increase the number of voters who participate in our elections, we need to do something bold and transformational to ensure more of our neighbors have a say in who is making the decisions that impact our city," said Betsy Gotbaum, Executive Director of Citizens Union. "Moving our municipal elections to even-numbered years is the easiest way to increase the number of New Yorkers voting in races for key city offices. This will lead to an electorate that is more reflective of the diversity of our city."

Since 2001, New York City mayoral elections have averaged a turnout of 29.5 percent, Turnout has decreased in every election since the turn of the century, reaching a historic low of 23 percent in the 2021 general election. This lags behind gubernatorial elections, which have an average turnout of 35.6 percent, and presidential elections, which have an average turnout of 60.8 percent.
Throughout the country, cities that hold elections in odd-numbered years have lower average turnout than cities that have consolidated their local elections with statewide or presidential elections. In recent years, many municipalities have made the switch from holding elections in odd-numbered years to even-numbered years, including Phoenix, AZ, Austin, TX, El Paso, TX, and Baltimore, MD. Turnout rates in these cities have increased by as much as 460 percent. Los Angeles held its first election in an even-numbered year this past November and saw voter turnout nearly double.

Consolidating municipal elections with gubernatorial or presidential elections will also lead to a more diverse electorate. Citizens Union's analysis found that majority-minority assembly districts in New York City saw the sharpest turnout increases in even-numbered years compared to odd-numbered years. The data suggests that if New York moved its mayoral election from odd-numbered years to even-numbered years, turnout gains would be highest for communities of color and younger voters.
"Odd-year municipal elections are a relic of the 19th century that does not fit New York City's vision of an inclusive democracy," said Ben Weinberg, Director of Public Policy at Citizens Union. "Our research shows that moving local elections to even-numbered years would help narrow participation gaps, particularly among voters aged 18 to 29 and in majority-minority districts, and would increase turnout in both citywide and local council races."

The move would also reduce election administration costs and give the City Board of Elections ample time to adequately prepare between major elections.
   
This change will require an amendment to the State Constitution. Changes to the election law, including whether to extend or shorten the terms of incumbent officeholders by one year, will also be needed.

"Moving Municipal Elections to Even-Numbered Years," is based on an independent analysis of turnout data, experience of other cities, and existing scholarly research. It reviews the benefits and challenges of moving municipal election years in various aspects.
To read Citizens Unions Report Moving Municipal Elections to Even years "Click here"
Citizens Union
For 125 years, Citizens Union has been a force for transparency, accountability and ethics in New York's City and State governments. A nonpartisan organization, some of our current initiatives include a new agenda for police accountability, monitoring the City Council's redistricting process and increasing civic engagement. Learn more at www.citizensunion.org.
Related Articles
VIDEO
---
Harlem Cultural Archives is a donor and foundation-supported Historical Society, Its mission is to create, maintain and grow a remotely accessible, online, interactive repository of audio-visual materials documenting Harlem's remarkable and varied multicultural legacies, including its storied past as well as its continuing contributions to the City and State of New York, the nation, and the world.
Support Harlem Cultural Archives
and
click here to get more Harlem History
, Thank you.