---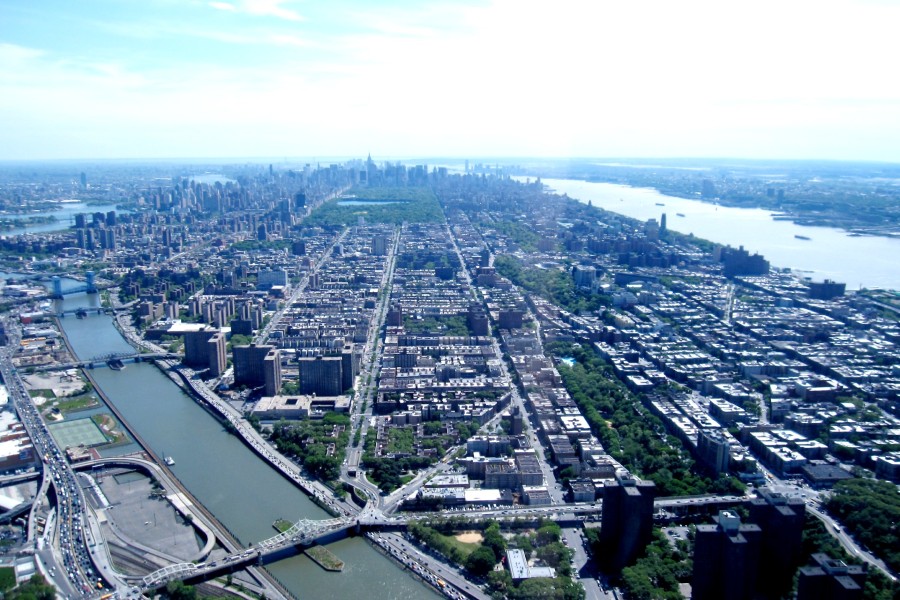 Citizens is now accepting applications from local nonprofit organizations from Harlem to Hoboken for the Champions in Action program.
This will be in the category of Youth Summer Workforce Programming.
Non-profit organizations or partnerships that provide summer jobs or training for local youth are encouraged to apply.
Citizens created the Champions in Action program in 2002 to address the unique social challenges faced by the communities its serves. The initiative rewards established nonprofit organizations, to help them reach the next level. 
The Champions in Action program has awarded more than $10 million in contributions and promotional support to more than 370 nonprofits across the bank's footprint.
In 2022, Citizens completed the acquisition of HSBC's East Coast branches, including 66 locations in the New York City Metro area, as well as the acquisition of Investors Bancorp, Inc., with the addition of more than 200 branches located in the greater New York City and Philadelphia metropolitan areas and across New Jersey.
These acquisitions significantly improved Citizens' physical presence in the region, as well as its potential for delivering impactful community initiatives.
With that, Citizens has announced the expansion of its signature Champions in Action program to include the New York Metro and New Jersey markets.
"We couldn't be more excited to expand our Champions in Action program to New York City and New Jersey and look forward to interacting with the incredible nonprofit organizations making an impact in their communities," said Rebecca O'Connell, NYC Metro Market Executive, Citizens. "This topic, focused on developing the workforce of the future is critical, and we're looking to shine a light on organizations that support local youth with the tools and resources they need to meet the challenges and opportunities facing the region both today and going forward."
The Champions in Action award will be presented to an organization whose summer jobs programming enriches the lives of youth by teaching durable skills they will need in the workplace. These efforts should demonstrate how the program helps create a viable workforce that can support current and future business and industry needs. Citizens is looking for organizations that have existing programs with a demonstrated history of success and measurement.
Organizations applying for the award should include metrics around the achievements of their program individually, or if through collaboration with another partner(s), the lead nonprofit should apply.
Applications can be completed online at www.citizensbank.com/champions and must be submitted by March 9, 2023. (NOTE* THIS IS AN EXTENDED DEADLINE FOR NEW YORK METRO AND NEW JERSEY, DIFFERENT FROM THE DEADLINE SHOWN ON THE WEB PAGE.) 
Areas of focus for the Champions in Action program change twice yearly. The award recipients in the category of Youth Summer Workforce Programming will be announced in June 2023. The selected Champion in Action will receive:
A $35,000 contribution in unrestricted funds from Citizens.
Volunteer support from Citizens and colleagues.
Public relations and promotional support.
To be eligible for consideration, an organization must:
Be a New York City or New Jersey-based nonprofit organization that addresses the designated topic area.
Provide verification of tax-exempt status under section 501(c)3 of the Internal Revenue Code.
Have a total operating budget between $2 million and $5 million.
Citizens Financial Group, Inc.
Citizens Financial Group, Inc. is one of the nation's oldest and largest financial institutions, with $226.7 billion in assets as of December 31, 2022.
Headquartered in Providence, Rhode Island, Citizens offers a broad range of retail and commercial banking products and services to individuals, small businesses, middle-market companies, large corporations, and institutions.
Citizens help their customers reach their potential by listening to them and by understanding their needs in order to offer tailored advice, ideas, and solutions. In Consumer Banking, Citizens provides an integrated experience that includes mobile and online banking, a full-service customer contact center, and the convenience of approximately 3,400 ATMs and approximately 1,100 branches in 14 states and the District of Columbia.
Consumer Banking products and services include a full range of banking, lending, savings, wealth management, and small business offerings. In Commercial Banking, Citizens offers a broad complement of financial products and solutions, including lending and leasing, deposit and treasury management services, foreign exchange, interest rate, and commodity risk management solutions, as well as loan syndication, corporate finance, merger and acquisition, and debt and equity capital markets capabilities.
More information is available at www.citizensbank.com or visit us on Twitter, LinkedIn or Facebook. 
---