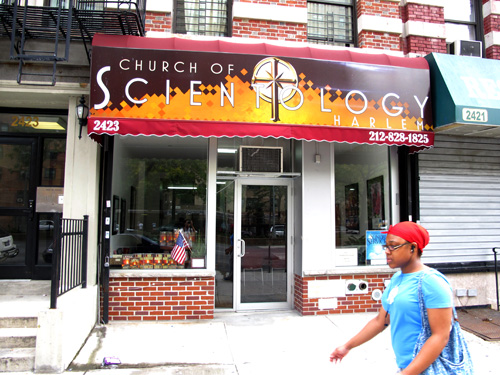 In an initiative to combat gun violence in East Harlem and beyond, the Church of Scientology of Harlem is inviting members of the community to join them in a distribution of the non-religious moral code The Way To Happiness (TWTH).
Interested residents will meet at the New York Police Department 25th Precinct on 120 E 119th Street in Manhattan on Sunday at 1:00 p.m. 
Though shootings are slightly down in the one-year period ending October 25, 2015 (947) as compared to the same period the year before (965), many feel that there is still an urgent need to help reduce that number even further. Community leaders are looking for ways to increase the peace and bring the community together.
"We are working with others in our community to help restore honor and self-respect so that we can all live less dangerous and more fulfilling lives," said Church of Scientology of Harlem Director of Special Affairs Sharon Garrett. The Church opened in Harlem in 1998, several years after church members first started operating literacy and anti-drug programs uptown. "The message is clear: East Harlem says no to violence."
Since its publication in 1981, more than 100 million copies of The Way to Happiness have been distributed in more than 200 countries and territories. The booklet is a common sense guide to better living by author and humanitarian L Ron Hubbard. "The Way to Happiness's 21 precepts are both simple and powerful. For example, when distributed by the military and police in Columbia, the crime rate dramatically decreased," said Garrett. The precepts are available in video form and can be viewed at www.thewaytohappiness.org.
The Church of Scientology of Harlem is temporarily housed at the National Black Theatre at 2035 Fifth Avenue and 125th Street while it prepares for the opening of its new church building and community center, which flank the NYC Public Library on E. 125th Street in Harlem. More information on the Church of Scientology of Harlem can be found at http://www.scientology-harlem.org/.
Related Articles
---