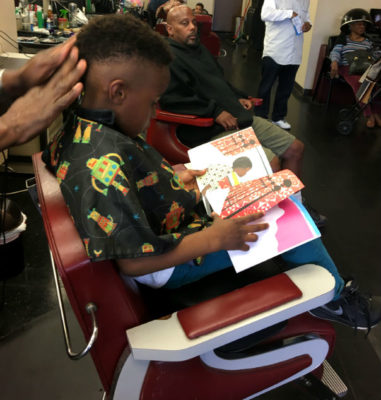 Some childrens families have little-to-no access to books during the summer months and lose a significant amount of what they learned during the school year. Barbershop Books is combating this access by hosting a family friendly Summer Book Giveaway 2017, on July 12, 2017 for children from Harlem to Hollis and beyond.
The Summer Book Giveaway 2017 will allow 5th grade students "access" to 1,000 books in kindergarten – 5th grade students; donated by several publishers from Scholastic to Simon & Schuster, as well as authors Wynton Marsalis and many others.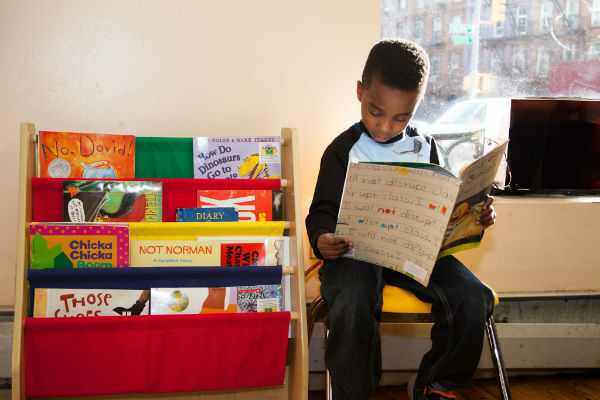 Additionally, children will enjoy reading aloud sessions with award-winning author Jon Scieszka and Barbershop Books founder Alvin Irby. Barbershop Books won the National Book Foundation's 2017 Innovations in Reading Prize.
Here's the Summer Book Giveaway Schedule, on Tuesday, July 12, 2017:
10:00 am – Book giveaway starts

11:15 am – Read aloud with award-winning author Jon Scieszka

12:15 pm – Read aloud with award-winning author Jon Scieszka

1:15 pm  – Read aloud with Barbershop Books Founder Alvin Irby

2:15 pm  – Read aloud with Barbershop Books Founder Alvin Irby
Wednesday, July 12, 2017
10AM-3PM (schedule below)
Boys' Club of New York, Gerry Clubhouse, 321 East 111th Street, New York, NY 10029
Related articles
Related Articles