---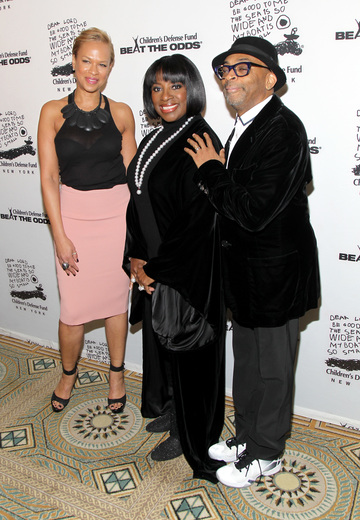 Last evening Monday, February 29th, 2016, over 275 guests celebrated the achievements of five local high school scholars, who overcame adversities ranging from homelessness and bullying to poverty and physical and verbal abuse, at the Children's Defense Fund-New York (CDF-NY) annual Beat the Odds® Gala at The Pierre in New York City.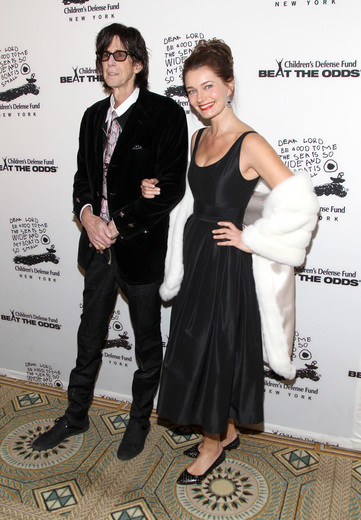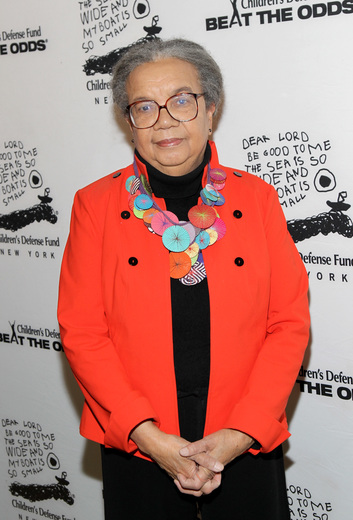 The event, hosted by television personality Star Jones, also honored renowned stage and screen actors LaTanya Richardson Jackson and Samuel L. Jackson, and business leader Roger W. Ferguson, Jr., President & CEO of TIAA-CREF, for their longstanding commitment to CDF's Leave No Child Behind® mission.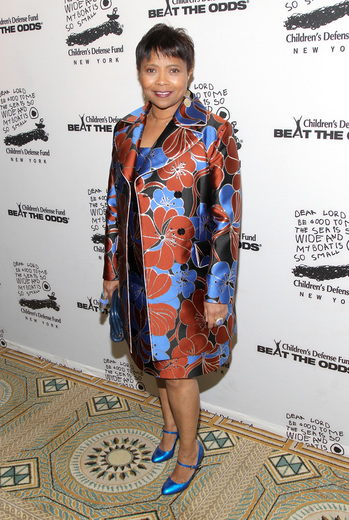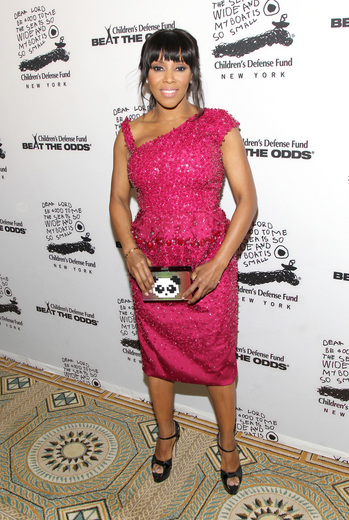 This year's Beat the Odds® scholars include Aesron Jeremiah, 17, (William Maxwell High School in Brownsville), Elham Chowdhury, 17,  (Bronx High School of Science in Norwood), Ruben Suazo, 17, (Leadership and Public Service High School in East Flatbush), Sashagale Moore, 18, (Queens Preparatory  Academy in Jamaica), and Shirleyka Hector, 17, (International High School at Lafayette in Canarsie).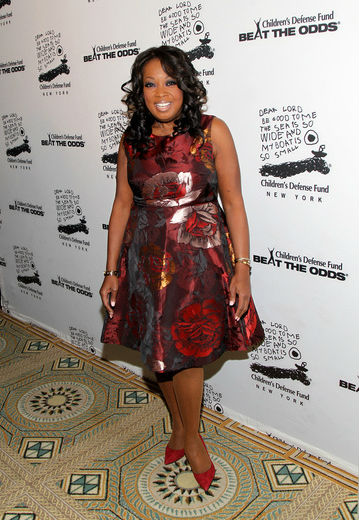 Each scholar shared inspiring stories about personal challenges they faced along their path to success:
Speaking of the challenges of homelessness, Aesron Jeremiah noted, "There are more than 84,000 homeless students in New York City. It's tough for us to continue following our dreams in our situation. That's why supportive programs are important. Without them, I wouldn't be standing here tonight."
Elham Chowdhury

shared that, "As a Bengali Muslim male growing up in America, it has not been easy because every day, I have to face the challenges of the intertwinement of race and religion with socioeconomic status.  But I wake up every day and emphasize the importance of maintaining a positive and resolute disposition. It's vital to have support and a drive so your dreams can one day come into reality."
Speaking on the challenges of being an undocumented immigrant, Ruben Suazo noted that  "these challenges formed cracks and holes in what I call my 'pathway of life'…but tonight I stand here tall with the hope, faith, resilience and the pursuit of happiness that have fixed such pathway. It is my cape, my shield, it is my pride." 
Sashagale Moore noted, "I struggled a lot throughout the college process due to the fact I wasn't able to receive as much help from my college counselor due to the fact it was a ratio of 1 to 100 students to one counselor…but, with the help from Beat the Odds, my mind has opened up to more colleges…[and I've been pushed] to strive for greatness."
Shirleyka Hector shared that, "as a little girl in Haiti, my mother emphasized on the value of a higher education every day–no kidding, I mean every day…When I moved here after the devastating earthquake in 2010, life was a bit rough for me, but I survived thanks be to God."  She continued, "Although I left my mother behind when I moved here, I still get that push to move forward from my dad. My dad, just like my mother, pushes me to learn as much as I can and take my education seriously."
Special guests in attendance included Children's Defense Fund Founder & President, Marian Wright Edelman; Gala Co-Chairs/Presenters: Malaak Compton-Rock, Paulina Porizkova, Marva Smalls, Ric Ocasek, Spike Lee, Tonya Lewis Lee, Rosie Perez, Hill Harper, June Ambrose and Emme Aronson, among others.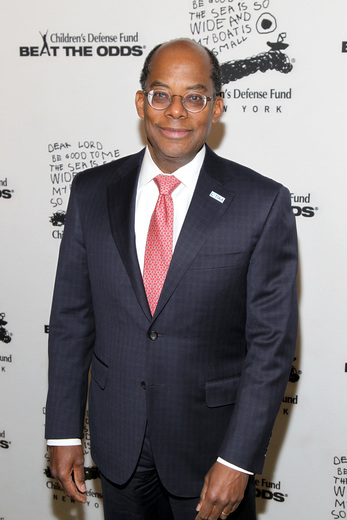 Auctioneer CK Swett brought excitement to the evening's program auctioning three lots, including a bottle of champage, a minute-long personal greeting from Samuel L. Jackson—which was purchased by guests twice for a total of $15,000, and the chance to attend a New York Knicks game and sit courtside with Spike Lee.  Lee helped drive the final price up to $13,000 by sweetening the deal to include a pre-game dinner at Madison Square Garden.
Photo credit: 1) Tonya Lewis Lee, LaTanya Richardson Jackson and Spike Lee. 2)  Ric Ocasek and Paulina Porizkova. 3)  Marian Wright Edelman. 4) Marva Smalls. 5) June Ambrose. 6) Charlayne Woodard. 7) Star Jones. 8) Roger W. Ferguson, Jr.
---