---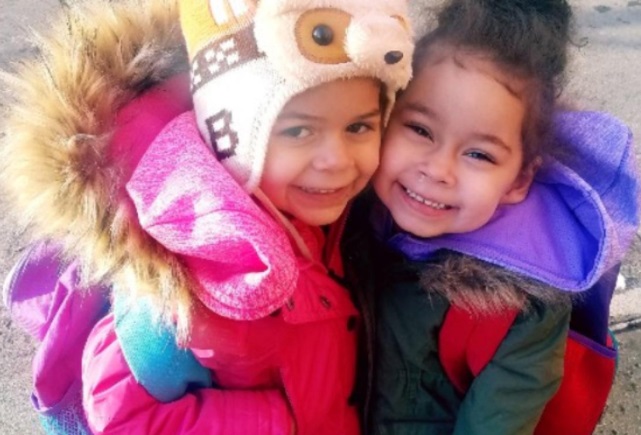 NY Daily News reports that a 4-year-old awoke and screamed "Fire!" — a cry in the night that may have made the difference between life and death for an East Harlem family.
Little Izabella Nugent woke to see flames early Friday in the apartment on the sixth floor of the Johnson Houses, where she and her family were staying with relatives.
Izabella's mother, Carmen Nugent, 26, said she and her husband, Chris, were on their way home from work when the fire broke out. She reflected on sifting through the charred wreckage of the apartment a day later — counting her blessings — and said her daughter was a hero.
After Izabella hollered, she grabbed her 3-year-old sister, Scarlett.
"My oldest daughter told everybody there was a fire… she woke up out of her sleep to fire. She woke up my youngest daughter and said, 'There's a fire, we have to get out now,'" Nugent told the Daily News.
"If she did not wake up my youngest daughter, we would not be here."
Scarlett suffered burns to her right foot but was out of the hospital and recovering. Three brothers between the ages of 4 and 14 were also at home, as well as their mom, Nugent's sister-in-law, Jennifer Nugent, and her boyfriend, Jose Cid.
Firefighters who pulled the family out of the smoke-filled apartment said the 3:20 a.m. blaze was caused by a space heater plugged into an extension cord, but an FDNY spokesman said Sunday the cause had not yet been determined.
---