Bounce and Omnicom Media Group held their second annual Black History Month event to discuss diversity in media and the progress that has been made in recent years.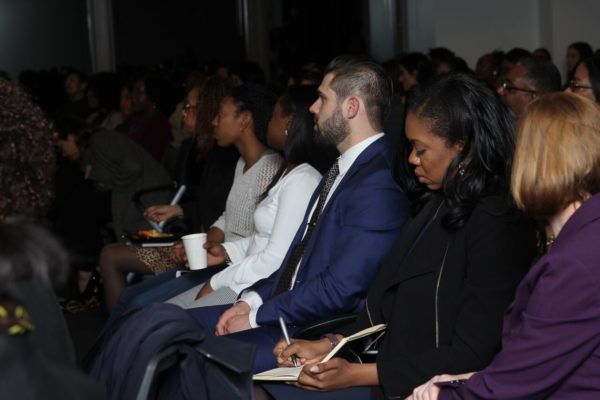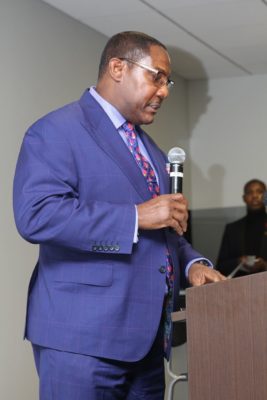 An intimate group of 150 advertising and media professionals and press gathered at the Omnicom offices in downtown Chicago for a discussion centered around the theme of "Recognizing Progress in Diversity."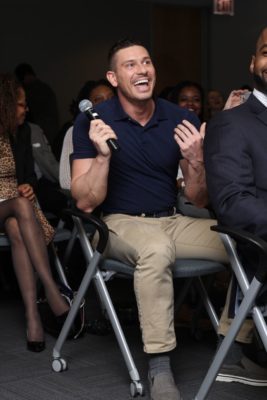 A heartfelt keynote speech was delivered by CNN commentator Angela Rye, followed by an insightful panel discussion moderated by veteran broadcast journalist and Bounce newsmagazine show host Ed Gordon. The panel discussion featured panelists Dana Bonkowski (Starcom Chicago), Latha Sundaram (Omnicom), McGhee Williams Osse (Burrell Communications) and Ronnie Dickerson Stewart (Digitas).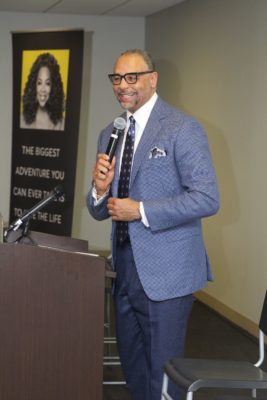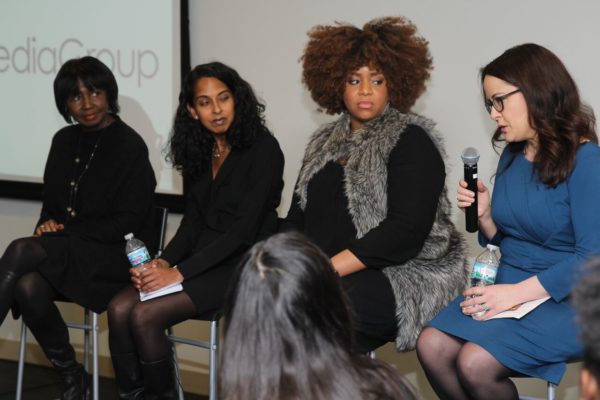 Bounce is the fastest-growing African-American network on television and airs on the broadcast signals of local television stations and corresponding cable carriage. The network features a programming mix of original and off-network series, theatrical motion pictures, specials, live sports and more. Bounce has grown to be available in more than 94 million homes across the United States and 93% of all African American television homes, including all the top AA television markets. Among the founders of Bounce are iconic American figures Martin Luther King, III and Ambassador Andrew Young.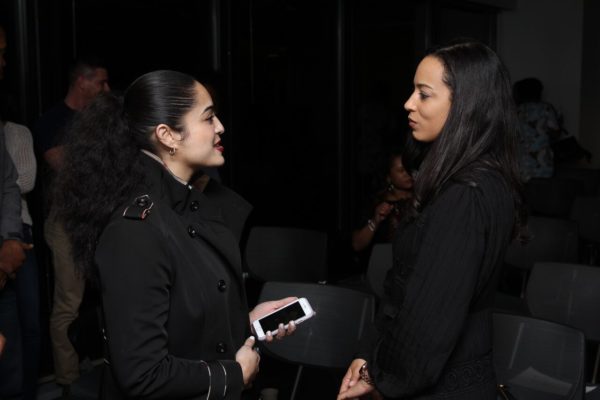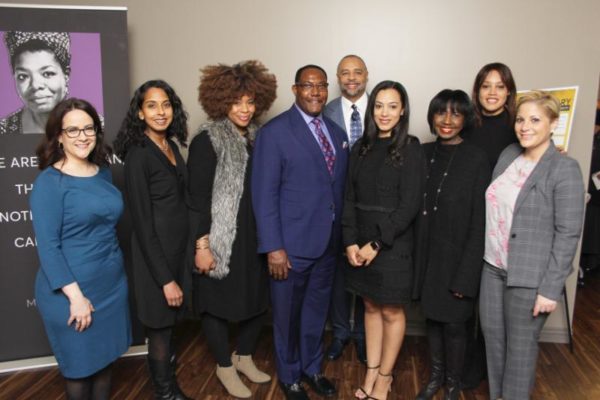 For more information on Bounce and Omnicom Media Group visit bouncetv.com and omnicomgroup.com.
Photo credit: 1-8) Photographs from the Black History Month event in Chicago, IL at the Omnicom Media Group offices. 9) Dana Bonkowski, Latha Sundaram, Ronnie Dickerson-Stewart, Elverage Allen, Ed Gordon, Angela Rye, McGhee Williams Osse, Christena Pyle and Rosa Nunez. Photo Credit: Bounce TV & Omnicom Media Group.
Related Articles