---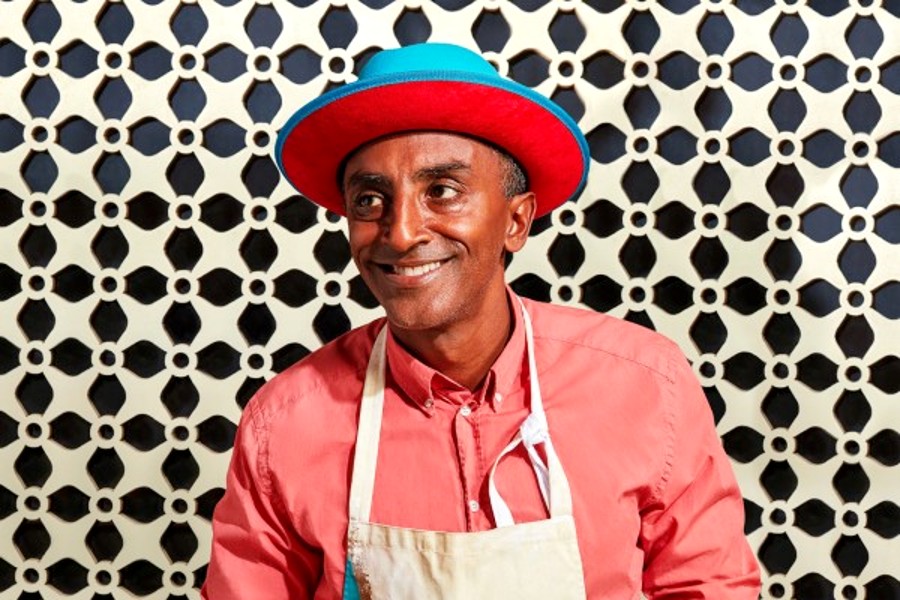 Amidst the sobering statistic that merely 3% of businesses from Harlem to Hawaii are owned by African Americans, a renowned celebrity Harlem chef, Marcus Samuelsson.
Samuelsson is stepping up to support an initiative aimed at transforming the trajectory of minority-owned retailers and restaurateurs. This groundbreaking effort seeks to redefine the landscape of lease agreements, providing greater opportunities for these businesses to thrive and prosper.
Although many minority-owned businesses witnessed an outpouring of support following the tragic murder of George Floyd in 2020, scaling up operations remains a formidable challenge. The looming specter of an impending recession, a stringent lending environment, and cautious retail landlords pose significant hurdles for fledgling enterprises.
Jay Norris, CEO of Guesst, a software company specializing in data analysis to facilitate performance-based leases, has launched a specialized program called Open Doors. This initiative is dedicated to securing performance-based lease agreements exclusively for minority-owned businesses.
Norris highlighted the limited access minority-owned businesses have had to certain Class-A centers, emphasizing the importance of exposure. By opening doors to awareness about these untapped opportunities, the program aims to empower minority-owned enterprises.
Partnering with Marcus Samuelsson, owner of the renowned Red Rooster restaurant in Harlem and a distinguished judge on various TV cooking competitions, Open Doors aims to provide physical locations where such opportunities were previously nonexistent.
Samuelsson, born in Ethiopia and raised in Sweden, feels a personal responsibility to support the next generation of minority retailers and restaurateurs. He believes landlords must adapt to the increasing diversity of the country as an imperative for business success.
While creative lease structures and percentage deals gained popularity during the pandemic as landlords sought to retain tenants and sustain businesses, the landscape has shifted as lockdowns ease and shoppers return. Landlords are now less inclined to offer such arrangements.
However, Norris argues that as the market improves, landlords remain willing to embrace performance-based leases, recognizing the benefits of a thriving retail environment.
Guesst operates The Guesst List, a program that serves as a matchmaking service for retailers and restaurants seeking performance-based leases. Currently, the service includes 11 major mall owners with locations in over 50 markets across the country.
This month, Guesst launched the Open Doors initiative, which reserves spaces exclusively for minority-owned retailers and restaurants seeking performance-based leases. The objective is to provide these companies with specialized locations, free from competition with national chains and with reduced chances of being overlooked by landlords.
Notable industry players, including Taubman, Nuveen, Fairbourne, and North American Properties, have already signed up for the Open Doors initiative, expressing their commitment to ensuring adequate representation of people of color within their properties.
Landlords recognizing the demand for diversity understand the importance of incorporating minority participation within their properties, a sentiment that continues to grow in significance.
Samuelsson believes the Open Doors initiative not only provides a launching pad for businesses but also cultivates vibrant and attractive retail communities, encouraging customers to return to physical stores. By fostering diversity in stores, a wider audience can be reached, and flexible lease structures can benefit all stakeholders.
He advises aspiring entrepreneurs to start with pop-ups or test kitchens to refine their products before entering the market.
Shelley Worrell, the founder of caribBeing, a Brooklyn-based business amplifying Caribbean talent and brands, shares the sentiment. Worrell, who ran a retail pop-up in a shipping container, is opening her first physical location on Nostrand Avenue. She credits her flexible landlord for recognizing the value her business brings to the Brooklyn neighborhood known as Little Caribbean.
From a landlord's perspective, supporting minority-owned brands makes sound business sense. Lori McGhee-Curtis, Vice President of Specialty Leasing at Taubman, emphasizes the need for new businesses in shopping centers, particularly in the wake of numerous bankruptcies filed by established retailers. Vacated spaces provide opportunities for both emerging retailers and landlords seeking to revitalize their malls.
McGhee-Curtis also highlights Taubman's commitment to diversity and inclusion through in-house initiatives like "Emerge with Taubman" and it's subsidiary "Emerge in Color," which specifically offers space to Black-owned fashion designers.
As McGhee-Curtis reaches out to large businesses for funding support, she aims to bridge the representation gap in the fashion industry and promote greater diversity.
The imperative for businesses to embrace diversity remains pressing, and initiatives like Open Doors offer a collaborative approach to creating a more equitable and inclusive society.
---