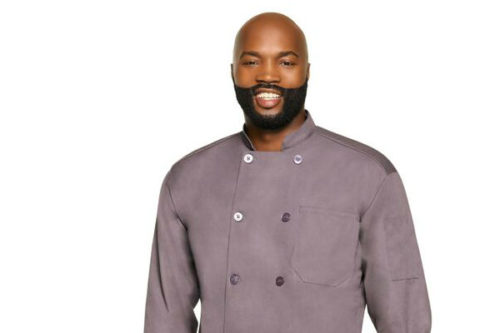 Join Chef Lawrence Page, the WE TV's Hustle & Soul star who talks food, his new restaurants, his inspiration his mother, Mac & Cheese and more, with host Danny Tisdale, on The Danny Tisdale Show.
Chef Lawrence Page is a self-taught chef, chef Page, is owner of Brooklyn soul food hot spot The Pink Tea Cup, he plans to open another spot on Washington Avenue in South Beach Florida sometime this winter 2018. In a Black Enterprise article he said "I've made millions, lost millions, and been homeless. "[…] I lost my life savings behind The Pink Tea Cup, trying to become a chef. I didn't realize how tough it was. I wasn't educated about certain ingredients or techniques. I didn't understand any of that. I didn't even watch the Food Network. "But I didn't give up…"
The show premieres Thursday, March 22nd, 2018, WE TV at 10PM EST.
Get more info: www.wetv.com/shows/hustle-soul
Check out Chef Pages Mac & Cheese recipe here.
Here's the conversation:
All on this week's edition of The Danny Tisdale Show; the podcast show hosted by businessman, visual artist and former Harlem Community Board member Danny Tisdale.
Check out more great Harlem World Radio interviews on itunes, Youtube or download them wherever you get your podcasts.
Related Articles