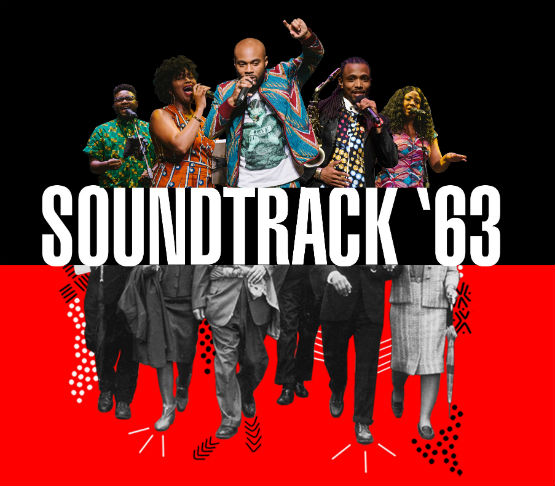 A Live Musical Documentary with spirituals, protest songs, and current popular music performed by an 18-piece orchestra, created by Brooklyn's Soul Science Lab.

Here's the video:
From the painful conditions that ignited the 1963 Civil Rights Movement to today's Black Lives Matter Movement, and much triumphant progress in between, music has always strengthened outcries for justice. This concert event under the direction of creative director Chen Lo and Musical Director Asante Amin, includes a host of dynamic performance artists whose work breathes new life into the sights and sounds that shaped the music of an era. This new interpretation of the music of '63 includes jazz, hip-hop, soul, and poetry with a captivating video installation of archival footage and animation.
Check out the audio:

With creative direction by Chen Lo, musical director Asanté Amin and special appearances by Leon Bridges, Rhiannon Giddens, Rapsody and Abiodun Oyewole.
Febrauary 23rd, 2018, 8 pm EST
Related Articles