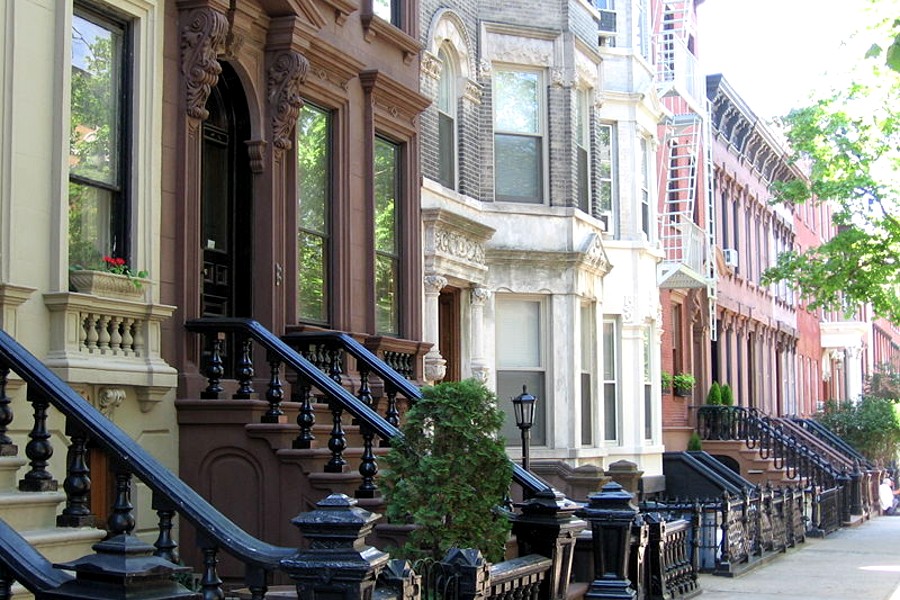 Buying a house or property in today's economy can be tough, even if you have plenty of money in your savings account.
Buying a home is a huge financial decision, and you need to be prepared to do it right. If you're looking to buy a house or property, taking out a mortgage is often the best way to go about it. 
Whether you're debating taking out a mortgage or you're curious to learn about the process, you've come to the right place! Here's everything you need to know before taking out a mortgage on your house or property. Check out these 6 things before signing those papers!
Do your research 
Before saving up and paying up for your mortgage, it's always a good idea to do some research first. First, start by checking to see your mortgage rates with and without a down payment. You may be able to save up to 20% more on your mortgage without a down payment! Next, look into the local commercial mortgage rate for your house and area, to get a better idea of where you stand. Look at what you could be paying per year or per square foot to know what you're getting into. A little research goes a long way when planning and taking out a mortgage.
Mortgage prequalification and preapproval
Another important part of your research before taking out a mortgage is making sure that you qualify. It's important to remember that mortgage prequalification and preapproval are not the same things. Being pre-qualified will tell you an estimate of how much you can borrow based on your income, employment, and credit. Preapproval comes after a lender has looked at your finances and can tell you how much you can borrow and at what interest. You can usually do your preapproval after your prequalification, but before you find a home. Both steps won't guarantee you a mortgage but they are necessary for the whole process.
The higher your credit score, the better
Before signing on to take out a mortgage, you also need to consider your credit score. Generally speaking, the higher your credit score, the better mortgage you'll be able to take out. Since lenders are uneasy about lending money, if you have a higher credit score, the better your chances will be of getting a mortgage loan. Not only this, but with a higher credit score, you'll have more options for low-interest mortgage rates to choose from. If you want to get a better mortgage rate, you should look into ways to boost your credit score.
Have stable employment
Before taking out your mortgage, it's also important to consider your employment history. While lenders may care more about your credit score, if they see that you are out of or looking for work, you may be in trouble. Lenders love to know that someone can pay them back when they borrow money. If you're unemployed or don't have a stable income, you may have a tougher time taking out a mortgage and getting a loan. While a stint of unemployment is not going to turn away lenders, it's always a good idea to keep your employment status in mind. If you can, keep your current job until you take out your mortgage.
Get a mortgage that fits your budget
Before signing on to anything, you need to make sure the mortgage fits your budget so that you can actually pay it off later. Everyone has a dream house with a pool, a giant yard, and a big veranda, but that dream house may not be within your budget. Before you start looking at houses and sorting out the paperwork, make sure to set your budget. Look at how much of a mortgage you can actually afford, and base your house search on that. As a rule, you shouldn't be spending more than 43% on your monthly mortgage, to stay afloat. Do some research, crunch some numbers, and figure out your max mortgage amount before you start house hunting.
Avoid any big financial decisions
Last but not least, before finalizing your mortgage agreement, you need to do some future financial planning. If you want to make sure that you're good on your mortgage payments, avoid making any big financial decisions in the future. If you can help it, avoid any big spending and splurging, and try to keep your bank account balance stable. Not only will this keep your lender happy with you, but you'll also be more financially stable in the future. If you want to be sure that you can pay back your mortgage as soon as possible, being smart with your spending is a good move.
So there you have it! With this guide in mind, you're ready to tackle any mortgage that comes your way! Make sure to always do your research first and look into prequalification and preapproval. Pay attention to your credit score and employment status, and find a mortgage that fits your budget. Finally, don't make any large, rash, financial decisions and you're good to go!
Related Articles