---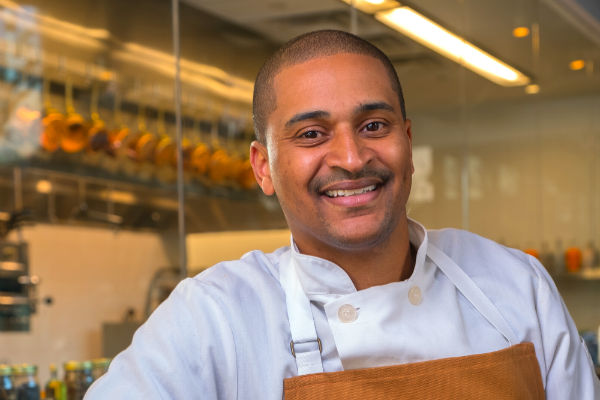 Acclaimed Harlem Chef JJ heats things up on this week's episode of JUST EATS WITH Chef JJ airing on Saturday, March 6, 2021, at 9 P.M. ET/8C.
This week, Chef JJ and rapper Slim Thug prepare mouth-watering special-styled Cheesesteaks loaded with cheddar gouda cheese, onions, and peppers.
Additionally, the two create a tantalizing BLT with pastrami bacon, lettuce, tomatoes, and aioli on multigrain bread.
To complement the decadent-flowing vibes, Chef JJ pairs the sandwiches with a Big Boy Manhattan.
Tune in this season as Chef JJ welcomes an incredible line-up of special guest stars including LA Basketball Wives Reality TV Star Kristen Scott, Chef Esther Choi, couple and EatOkra app Co-Founders Anthony and Janique Edwards, Fashion Journalist Danielle James, Slutty Vegan Founder Pinky Cole, BMX Champ Nigel Sylvester, Music Producer Rico Love and his protégé Mia Ariannaa.
Tune in for more special guest influencers and fun, flavorful eats all season!
JUST EATS WITH CHEF JJ is produced by Powerhouse Productions with Rochelle Brown and Sonia Armstead serving as Executive Producers.
Jason Ryan is the Executive Producer in Charge of Production for TV One; Donyell McCullough is Senior Director of Talent & Casting and Robyn Green Arrington is Vice President of Original Programming and Production.
For more information about CLEO TV visit www.mycleo.tv and check out CLEO TV YouTube Channel.
Viewers can also join the conversation by connecting via social media on Twitter, Instagram, Pinterest and Facebook (@mycleotv) using the hashtag #JUSTEATSWITHCHEFJJ and #CLEOTV.
---