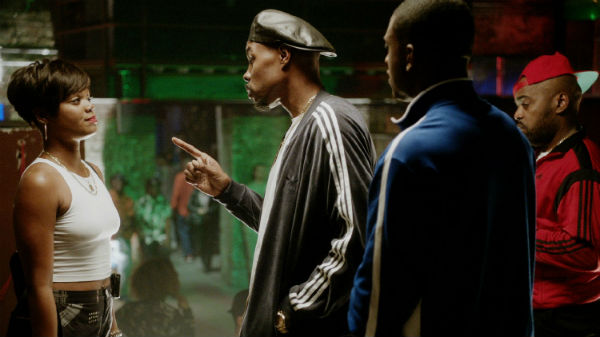 Following a failed attempt to escape her problems in New York by running back to her mom's house in Virgina, Nikki Jones is back and yes, she's got a new attitude (and a new hairdo). After getting fired from Barry, Nikki returns to the city unemployed, and decides to try her luck with the one and only, Mattie Taylor. The head honcho for EBJ Records offers Nikki a shot at an A&R position at her label, but only if she brings an artist worth signing.
Fortunately for Nikki (and unfortunately for Barry), Imani X's career has been on the back burner since signing with Fouray Management, and the vulnerable new artist is all ears when Mattie and Nikki approach her at a showcase about joining #TeamMattie. Things escalate quickly when Barry arrives right on time to see the exchange, and he goes on the defensive to protect his artist from Nikki.
Amidst all the drama, one "treat" for sure is the debut of Imani's hypeman Hashim, played by Harlem rapper Dave East. The Harlem-bred MC and guy candy channels his inner vintage swag, and makes for the perfect '90s-inspired addition to the ever growing cast. We're pretty sure it was easy considering his mentor and boss is the one and only, Nas.
Be sure to tune into The Breaks every Monday at 10/9c on VH1!
Related Articles