---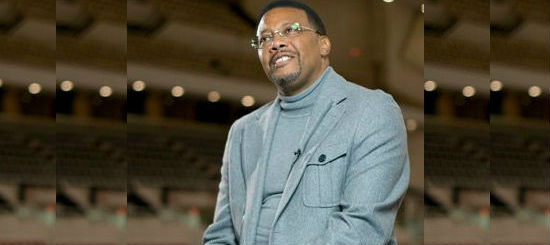 Harlem loves Judge Mathis, because Judge Mathis shows love to Harlem because of the many events he has been a part of in Harlem. Beginning September 7th, "Judge Mathis," the nationally syndicated, reality-based court show presided over by former Detroit-area District Court Judge Greg Mathis, will feature a special premiere week of cases with litigants from across metro New York!
On Monday, September 7th through Friday, September 11th,  "Judge Mathis" will share an exciting docket of cases highlighting Plaintiffs and Defendants hailing from the New York metropolitan area.
On Monday, September 7th it's a Brooklyn broker's dispute when a Brooklyn, NY real estate agent says he agreed to help the Defendant (Brooklyn, NY) find an apartment, but the Defendant says that is a lie – and he's countersuing because he claims the Plaintiff threatened him and his family! On Tuesday, September 8th two siblings are at odds when a woman is suing her brother for car damages and claims that the Defendant (Staten Island, NY) is a flirtatious drunk – despite the fact that he is married! On Wednesday, September 9th a Bronx, NY woman says she dated the Defendant (Bronx, NY), and she claims he physically abused her – and she has the video to prove it! Plus, more New York cases all week long.
Tune in to "Judge Mathis" beginning Monday, September 7th on WLNY (Ch. 10/55) at 2:00pm and 3:00pm. http://askjudgemathis.com/
Related Articles
---