---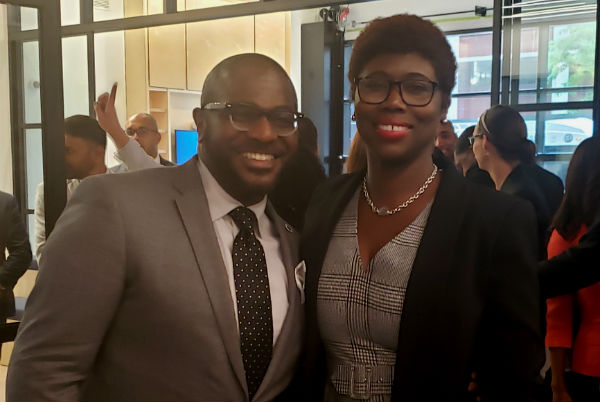 By Eartha Watts-Hicks
Congratulations to Chase Bank's newest location at 55 West 125th Street (between 5th and Lenox Avenues) in Central Harlem, NY.
Chase has served Harlem for decades, this highly innovative community and small business banking space also launches Chase Bank's deeper commitment to Harlem with Chase branch manager Melvin Collins ribbon cutting in this new venture.
The new location recommits to Harlem small business groups and underresourced businesses through a $550,000 investment in Harlem Commonwealth and Start Small Think Big. Both organizations assist startups, with resources, financial advice, host free educational programmings such as coding classes and job search best practices.
Residents will be able to register for interactive sessions including interview and job search skills, Chase Chats on budget building, how to fund a small business, and other topics that can help bolster financial health.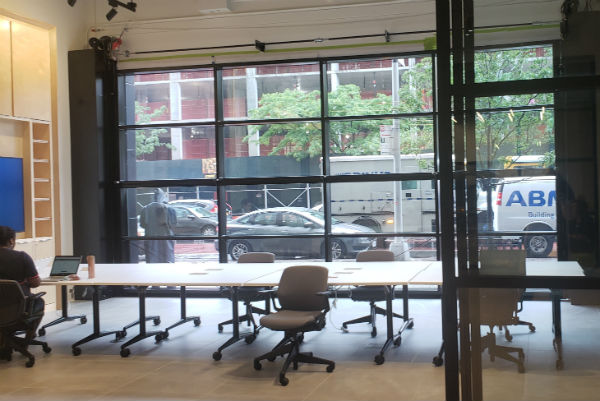 The sessions will be led by Chase branch staff, local and national experts, and community leaders from organizations such as the Harlem Chamber of Commerce, Harlem Commonwealth Council, Hot Bread Kitchen, Neighborhood Trust Financial Partners, New York Urban League, and Start Small Think Big. In addition, a collaboration with Year Up will increase the organization's recruitment of new participants in the Harlem area and bring participants into the branch to learn about retail banking.
And furthermore, what's even more groundbreaking is this: for the first time ever, Chase Bank has implemented a new position in the form of Community Relationship Manager, and has sourced one of Harlem's own to fill this role. Nichol King, a long-time Harlem resident, will be working with several community groups to create a calendar of programming that fosters support.
"This location will be vital to Harlem residents and developing businesses. We need something like this," says Terrence D. Byerson, community leader.
In addition, Harlem artist Sandra Spannan owner of www.see-painting.com in Harlem presented Reggie Chambers, Chief Administrative Officer for Chase Consumer Bank, a portrait of himself that will be displayed as part of a mural in the branch.
Chase Bank, 55 West 125th Street (between 5th and Lenox Avenues) in Central Harlem, New York, 212.860.0261, www.chase.com/harlem 
Eartha Watts-Hicks
is a published by editor-in-chief at Harlem World Magazine and author of Love Changes.
Photo credit: 1) Terrence D. Byerson and Nichol King, Harlem Chase Bank Community Relationship Manager. 2) Interior. Photograph by David Richards.
---