---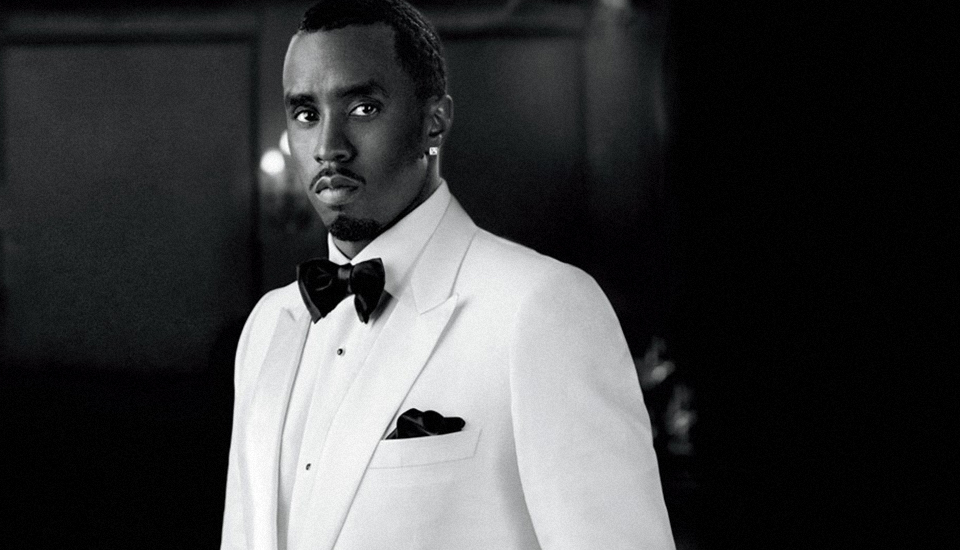 Today, Charter Communications, Inc. announced it will expand its carriage of AspireTV, Black News Channel, Impact Network, REVOLT TV, The Africa Channel, TV One and CLEO TV, to include all customers on the company's Spectrum TV Select video tier.
The rollout is expected to be complete by the end of June and furthers Charter's longstanding commitment to enhancing access to programming targeting African American audiences.
"Charter is committed to delivering programming that reflects the diverse interests of our customers, and these networks offer a wide variety of African American-themed news, lifestyle, entertainment and inspirational content," said Tom Montemagno, Executive Vice President of Programming Acquisition for Charter. "By including these channels on Spectrum TV Select we will significantly increase the networks' potential audience while providing millions of our TV customers with even more choice, entertainment and value – at no extra cost."
Networks Now Available on Spectrum TV Select
AspireTV is the television network that celebrates and reflects the Black culture and urban lifestyle in a way that is inspiring, authentic, and entertaining.
AspireTV offers reality series, specials, and independent films as well as beloved dramas, contemporary comedies, and provocative documentaries that connect with and reflect its viewers.
Recent shows include docuseries "Just Angela" starring Angela Simmons, home makeover series "Chaos to Calm" and cooking series "G. Garvin Live!"
Black News Channel is the only provider of 24/7 multiplatform programming dedicated to covering the unique perspectives, challenges, and successes of Black and Brown communities.
BNC delivers live news programming each weekday that features in-depth analysis and viewpoints from leading Black voices including Charles M. Blow, Marc Lamont Hill, Yodit Tewolde and Aisha Mills.
Impact Network was founded in Detroit by Bishop Wayne T. Jackson and Dr. Beverly Y. Jackson, and is the fastest growing, 100% African American, independently owned Christian network in the United States.
Programming includes educational-themed presentations, such as "Covid in Color: Road to Recovery," a series of televised town halls that explore the effects of COVID-19 on communities of color; and motivating content featuring programs from well-known thought leaders such as the Rev. Jesse Jackson Sr. and the Rev. Al Sharpton.
Original faith-based programs include "Impact Today" and "Miracles Do Happen," with Bishop Wayne T. Jackson.
REVOLT TV is a leading Black-owned and operated multimedia platform servicing content 24/7 across digital, linear, and live media channels.
The platform produces rich content and original material with the biggest names in Hip Hop, along with reports of breaking news, current events, trends and announcements within the Black cultural movement and Hip-Hop world.
REVOLT takes pride in its diversity, both in its mindset and its company makeup, further instilling its dedication to culture within its staff and audiences.
Founded by Sean "Diddy" Combs in 2013, REVOLT attracts over 50 million millennials and Gen Z audiences through its disruptive, authentic material across all platforms.
In 2021, REVOLT launched a digital mobile app where users can view extended releases, live updates from relevant news, exclusive specials and much more.
"We applaud Charter for its commitment to expanding access to diverse programming and making sure more networks that cater to Black audiences like REVOLT are introduced to millions of Spectrum TV Select customers across the country," said Detavio Samuels, CEO of REVOLT. "We are focused on building the largest Black-owned media company that changes the narrative of Black culture, and carriers like Charter play a big role in helping REVOLT achieve this goal by amplifying content that elevates the culture across categories."
The Africa Channel is a showcase for English language television series, feature films, documentaries and news about Africa and its influence on the world.
Its mission is to build bridges between cultures while reinforcing positive narratives of Africa through diverse content and programming.
The channel expands the scope of general Black entertainment while specifically serving Black immigrant families, who represent over 20 percent of the Black population in the U.S., with culturally relevant programming.
TV One Networks is the hub of Black culture and entertainment with a broad offering of original programming and classic series, serving both diverse audiences for TV One and CLEO TV.
Each network has a unique audience that serves viewers with fan favorites from TV One such as "Unsung," "Uncensored," "Fatal Attraction," "ATL Homicide," "Life Therapy," "Don't Waste Your Pretty" and "Urban One Honors," while CLEO TV, a lifestyle and entertainment network targeting Millennial and Gen X women of color, delivers content that uplifts and inspires today's, modern-day woman.
Viewers of CLEO TV can expect award-winning original and acquired series including "Culture Kitchen," "Living by Design," "New Soul Kitchen," "Just Eats with Chef JJ," "Tia Mowry's Quick Fix" and "All Things Adrienne Presents House to Home." Both networks are solely owned by Urban One, Inc., the largest African American-owned and operated multi-media company.
"We are excited Charter has expanded carriage of TV One Networks across its footprint," said Michelle Rice, President at TV One and CLEO TV. "They are a great partner and like us, Charter recognizes the value of offering greater accessibility to diverse content that equitably and authentically represents the demographics of the viewers and communities we mutually serve."
Spectrum TV Select Includes Access to Free On Demand, Spectrum TV App
Spectrum TV Select is a linear video offering from Charter that features more than 125 of the most popular cable news, sports and entertainment networks.
It is available to customers everywhere across Charter's 41-state operating footprint and also offers access to free On Demand programming, plus free access to the Spectrum TV App.
More information about pricing and channels is available here.
Charter
Charter Communications, Inc., is a leading broadband connectivity company and cable operator serving more than 32 million customers in 41 states through its Spectrum brand.
Over an advanced communications network, the company offers a full range of state-of-the-art residential and business services including Spectrum Internet®, TV, Mobile and Voice.
For small and medium-sized companies, Spectrum Business® delivers the same suite of broadband products and services coupled with special features and applications to enhance productivity, while for larger businesses and government entities, Spectrum Enterprise provides highly customized, fiber-based solutions.
Spectrum Reach® delivers tailored advertising and production for the modern media landscape. The company also distributes award-winning news coverage, sports and high-quality original programming to its customers through Spectrum Networks and Spectrum Originals. More information about Charter can be found at corporate.charter.com.
---