---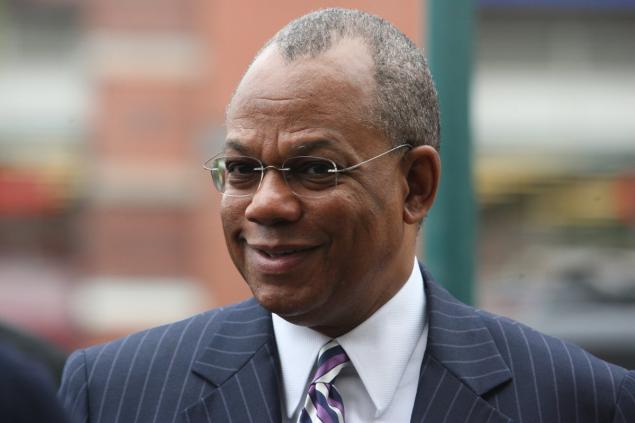 NY1 reports that faith leaders gathered Sunday in Harlem to address the hatred and intolerance they said prompted violence in Charlottesville, Virginia.
Mayor Bill de Blasio Addresses The Domestic Terrorism And President Trump By Mayor Bill de Blasio Good afternoon, everyone. I just have a brief statement on a couple of impo…Aug 13 2017harlemworldmag.com
Religious leaders representing Christianity, Islam, and Judaism met at the Abyssinian Baptist Church in Harlem.
"I believe, more than at any other time we need to be united against bigotry, and racism, anti-Semitism," Rev. Calvin O. Butts (pictured above) said to those gathered. "I believe that now, more than ever, we need to save our nation. Our nation is in danger, and that danger emanates from 1600 Pennsylvania Avenue."
In Harlem, Al Sharpton Calls On Cuomo Donor Loeb To Resign NY Daily News reports that the Rev. Al Sharpton on Saturday vowed to raise hell until hedge fund m…Aug 12 2017harlemworldmag.com
Worshippers prayed for peace and spiritual healing in the country.
Some of those in attendance who lived during the 1960s said the recent events are bringing back memories of the Civil Rights Movement.
Click here to hear video.
Related Articles
---