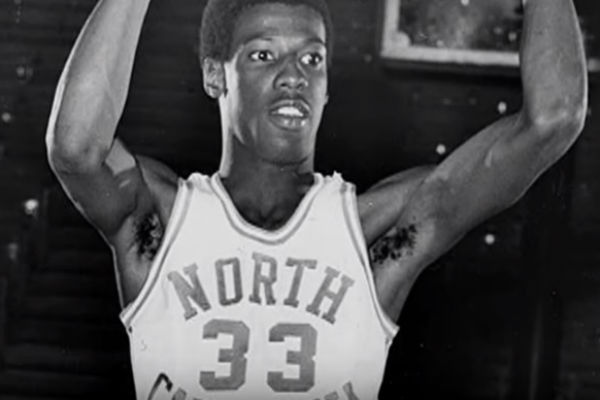 The NY Daily News reports that Charlie Scott's journey into history went down Tobacco Road but it started in Rucker Park.
Scott, the first African-American scholarship athlete in the history of the University of North Carolina, was named to the Naismith Memorial Basketball Hall of Fame 2018 class Saturday at the Final Four in San Antonio. The 13-member class, which also includes Steve Nash, Jason Kidd, Grant Hill, Ray Allen, Maurice Cheeks, Tina Thompson, coach Lefty Driesell, Charlie Scott, executive Rick Welts, executive Rod Thorn, Katie Smith, Ora Mae Washington and Croatian star Dino Radja, will be inducted in September.
The Harlem product won an Olympic gold medal, an NBA title, was a two-time college All-America pick and was a three-time NBA All-Star. Before all that, Scott was a legend at Rucker Park.
Scott, 69, went to Stuyvesant High School before transferring to Laurinburg Institute in North Carolina, the historic African-American prep school where Scott graduated as valedictorian. While Scott would go on to make history with the Tar Heels and coach Dean Smith, the slender 6-6 shooting guard credits another member of the 2018 Hall class, Lefty Driesell, with a big assist.
"If people don't know it, if it wasn't for Lefty, there would be no Charlie Scott," Scott said on Saturday. "He was the guy who first recruited me (to Davidson). And I guess he hated it, but he put my name in the newspaper, and that was when Coach (Dean) Smith saw it, and that's when Coach Smith started recruiting me."
Related Articles