---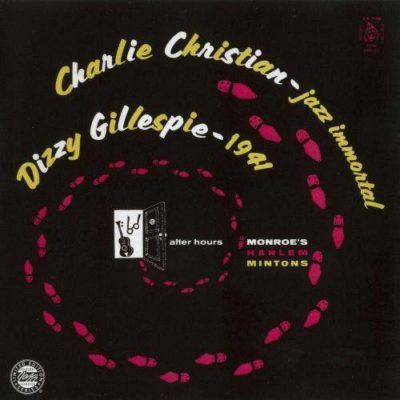 A rare historical performance and recording at Minton's Playhouse, Harlem, New York, on May, 1941.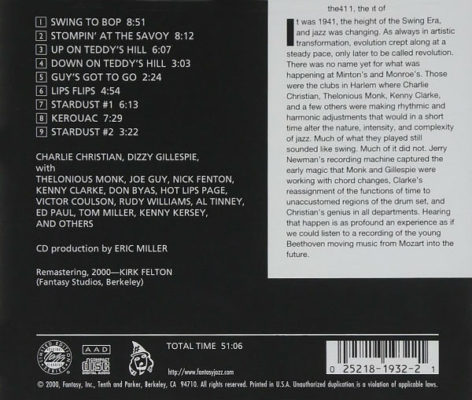 Here's the back cover with Charlie Christian, Dizzy Gillespie, Thelonius Monk, Vicotor Coulson, Hot Lips Page, Ed Paul, Tom Miller, Kenny Kersey and other musicians listed in the credits in May 12th, 1941 video:
The incredible other musicians included baritone saxophone Nick Fenton on drums, Kenny Clarke on electric guitar, Charlie Christian on piano, Ken Kersey on bass, Don Byas on tenor saxophone, and Joe Guy trumpet.
Photo credit: 1) Front cover via source. 2) Back cover via Amazon.
---