---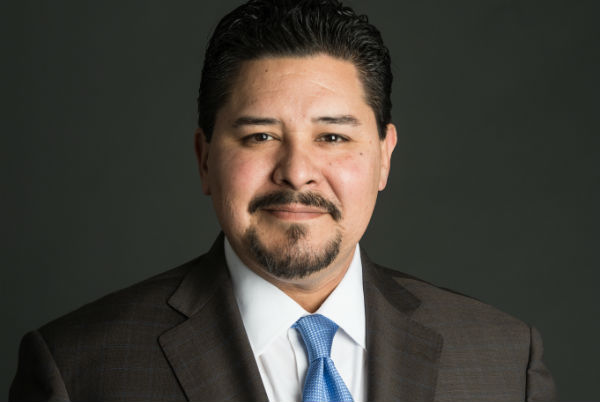 Schools Chancellor Richard A. Carranza today launched the new DOE website at www.schools.nyc.gov, providing families and communities with improved access to critical information about our public schools. The new website is mobile-ready and was designed for easy family and community use.
"Students and families need access to information to be truly empowered. This new website gives them meaningful, translated, easy-to-navigate information, right from their mobile devices," said Schools Chancellor Richard A. Carranza. "This website is designed to reach and support all New Yorkers, and I look forward to continuing to work with our communities to keep making it better and more responsive to their needs."
The DOE used web analytics to gain a deep understanding of how users were interacting with the previous site and based design decisions on this analysis, as well as feedback from families. The new site is:
Mobile-ready
More accessible for individuals with disabilities, with enhanced screen-reader compatibility, descriptively labeled images and hyperlinks, and easier keyboard navigation.
Streamlined with an easy-to-use design and structure, including:
Improved search capabilities that make it easier to find up-to-date, relevant information anywhere on the site.
Family-focused information written in plain language at a grade 6-9 reading level.
Easy-to-use dropdown menus for frequently visited sections such as Enrollment, Special Education and Careers.
Calendar and Find a School tools – the most-used tools on the old site – on every page.
The website continues to be translated into nine languages (Arabic, Bengali, Chinese, French, Haitian Creole, Korean, Russian, Spanish, and Urdu). The use of plain language text supports more accurate translation, and the DOE Translation & Interpretation Unit will work to strengthen translation quality by reviewing and fine-tuning the language provided by machine-translation. Site pages are also available in the more than 100 languages provided by Google Translate.
The July launch of the new website ensures families and educators are introduced to the site in time for the new school year, and provides opportunities for feedback and further improvement. The site's Welcome to the New DOE Website page includes a link for user comments, and the DOE will also hold focus groups this summer and early fall for feedback from communities.  
Together with the new www.schools.nyc.gov launch, the DOE is also launching the InfoHub, a website that will offer information targeted to partner organizations, policy makers, researchers, families looking for more detailed data about New York City schools, and other audiences. The InfoHub also includes an employee site, which requires sign-in, similar to the current DOE Intranet. Users will be able to navigate to the InfoHub from www.schools.nyc.gov. Additional data is also available on NYC Open Data.
"Our technology must support families, students and our diverse communities," said Peter Quinn, Chief Information Officer for the Department of Education. "The new website puts the needs of families and students first, and the information that they need most at their fingertips."
"DOE has made progress with this first step towards web accessibility and my office will be working diligently with them to ensure their website is fully accessible by the end of December 2019," said Victor Calise, Commissioner of the Mayor's Office for People with Disabilities.
"Parents look to the DOE's website for all kinds of information they need to know about their children's schools. The site must be accessible to all parents, as well as students and educators, including those who have disabilities. We're eager to see how the new site improves accessibility for all," said Kim Sweet, Executive Director of Advocates for Children of New York.
"Accessibility makes it possible to participate actively in the educational process, whether as a student, faculty member, or blind parent," said Mark Riccobono, president of the National Federation of the Blind. "Inaccessible websites prohibit the blind from accessing information readily available to sighted citizens. We therefore commend New York City because, as they worked to make their web presence contemporary, they also made accessibility a necessary part of the process. We are optimistic that this signifies the adoption of an enculturation of accessibility throughout the NYC school system. Since this school system is the largest in the world, its conduct will serve as an example for other public entities to follow."
The development of the new site was led by the DOE's Division of Instructional and Information Technology (DIIT), with collaboration from all DOE offices as well as partners including the Mayor's Office for People with Disabilities, the NYC Department of Information Technology + Telecommunications (DOITT), the Mayor's Office of Data Analytics, and the National Federation of the Blind. The DOE's vendor partner was PruTech/American Eagle.
---