---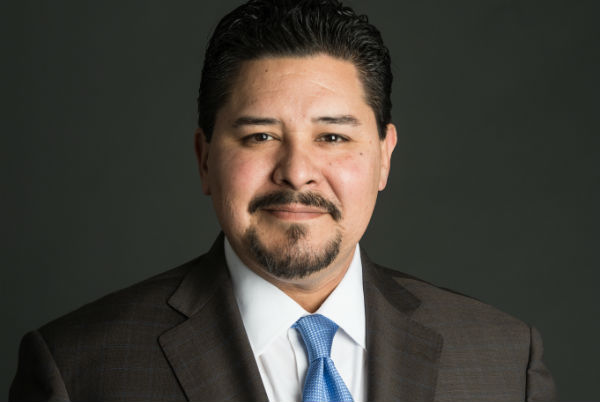 Schools Chancellor Richard A. Carranza today announced key efforts to accelerate learning and instruction across New York City Schools for the 2019-20 school year. The Instructional Leadership Framework (ILF) is a research-backed approach underway system-wide to accelerate learning and instruction for every student. As part of the Instructional Leadership Framework, the Chancellor announced a new culturally responsive-sustaining education teacher fellowship program, a more inclusive NYCReads 365 book list, and a new commitment to align future adopted curriculum with New York City's definition of Culturally Responsive-Sustaining Education.
"We are doubling down on accelerating learning for every student by giving schools a playbook for rigorous and consistent instruction, and helping our students see themselves in the books they read and the lessons they are taught," said Schools Chancellor Richard A. Carranza. "All students are capable of rigorous learning at high levels. We are building on the progress we're already making with our Equity and Excellence for All agenda – record-high graduation and college enrollment rates, and the highest number of students taking and passing Advanced Placement exams – and ensuring that every teacher has the resources they need to meet our high instructional standards."
Instructional Leadership Framework
The Instructional Leadership Framework is the DOE's broader strategy for every school to accelerate learning and instruction for every student, built on the foundation of developing students' Advanced Literacies and ensuring Culturally Responsive-Sustaining Education.
Schools across the city have formed or are forming Instructional Leadership Teams (ILTs) this fall in order to ensure cohesion and rigor in their school's academic approach. ILTs are composed of school leaders, teachers, and staff, and serve as the driving force in the school to improve instructional practices and student outcomes. This is a common-sense strategy building on this administration's focus on expanding and strengthening professional learning for teachers and building trusting, effective relationships among school staff. Many schools already have ILTs or use a similar approach to instructional leadership, and ongoing support will be offered this year for those teams. ILTs will conduct instructional inventories and examine how student assessment data, academic programs and interventions, and enrichment opportunities are being used throughout each school to ensure all students are engaging in rigorous, authentic, and culturally relevant learning experiences.
Through the Instructional Leadership Framework, schools focus on:
Strengthening core instruction: Led by the ILT, schools will implement clear protocols for rigorous learning in every subject area and ensure that it reaches every learner. The focus will be on strengthening core instruction, and using academic interventions only when appropriate, particularly for Multilingual Learners and students with disabilities. Strengthening core instruction means ensuring that all children have instruction that gives them access to read and discuss complex texts, use academic discourse, develop skills to use writing as a tool for deconstructing and expressing ideas, as well as developing vocabulary skills as a tool for students to deepen their knowledge and understanding of the world.
Knowing every student well: ILTs will sharpen and deepen the ways that they incorporate student data into instructional design and professional learning for teachers. The right data helps schools better understand their students (what students know on content, levels of mastery and proficiency of skills, and their interests, identities, and personal experiences) and how they learn best. In the process, ILTs will use a variety of types of assessment to analyze, understand, and respond to disproportionate outcomes. For many schools, the ILT process related to assessment and data on students will result in less instructional time spent on administering assessments, and more leadership time spent designing effective instruction.
Using a shared and inclusive curriculum: ILTs will encourage the use of a shared curriculum within schools across teachers and grades. This would allow, for example, a 3rd- and 4th-grade teacher in the same school to use the same curriculum so students can focus on learning content and not a new approach to learning routines and tasks when they move on to 4th grade. This approach keeps students focused on learning skills and knowledge, and ensures consistent learning opportunities for all students aligned to New York State Standards. ILTs will also encourage the use of inclusive, culturally responsive-sustaining curriculum – which will be supported by the new efforts announced today.
New Culturally Responsive-Sustaining Education Efforts
In January 2018, the New York State Education Department announced it would develop a Culturally Responsive-Sustaining Education (CR-SE) Framework. In July 2019, New York City's Panel for Educational Policy voted to pass a common definition of Culturally Responsive-Sustaining Education, aligned to New York State's Framework.
The DOE is committed to ensuring academic success for every student by recognizing, understanding, and leveraging their identities (e.g. race, social class, gender, language, sexual orientation, nationality, religion, ability) as indispensable sources of knowledge for rigorous teaching and learning. Through CR-SE, teachers demonstrate high academic expectations for every student and connect instructional content to their students' daily lives. Studies show that when students and their peers see themselves reflected in their learning tasks and the books they read, their participation, attendance, GPA, graduation rates, civic engagement, critical thinking skills, and test scores increase and improve.
Today, the Chancellor announced next steps in promoting CR-SE across the school system:
Culturally Responsive-Sustaining Education Fellows Program: 60 teachers across all grade bands, content areas, and boroughs will meet consistently over the course of the 2019-20 school year to develop rigorous, standards-based content and tools for teachers to tailor instruction to be responsive to students' needs. These tools will be shared in professional learning sessions and added to the DOE's WeTeach online platform to ensure access for all school leaders and teachers. Teachers can apply to be a part of the fellows program here.
More inclusive NYCReads 365 Book List: The DOE will launch a revamped, inclusive NYCReads 365 book list in December 2019 with partnership from the New York public library systems. For the first time, parents, teachers, and students will be able to provide recommendations for the list via an online survey, which is available in nine languages. A key component of CR-SE is highlighting a wide range of high-quality resources, including those written and developed by traditionally marginalized voices that offer diverse perspectives. The survey is being shared on social media and through emails to families.
Future Curriculum Adoption: Research shows that when students see themselves and their peers reflected in the books they read and the lessons they learn, academic outcomes improve. This commitment ensures that all future adopted Core Curriculum will align to both State standards and also to the New York City definition of CR-SE. Vendors will be required to comply with the CR-SE definition whenever the DOE solicits new Core curriculum.
"Public libraries have always worked to connect New York City students and their families with collections that reflect the varying perspectives of our wonderfully diverse communities," said NYPL President Anthony W. Marx. "We are happy to support the DOE's efforts to ensure students can find books that speak to them and share the cultures, traditions, experiences of our neighbors."
These research-based approaches to high-quality, rigorous instruction from 3K-12 deepen the Mayor and Chancellor's Equity and Excellence for All agenda, which is building a pathway to success in college and careers for all students. 3-K for All and Pre-K for All are strengthening foundational skills and instruction earlier; Universal Literacy is working towards ensuring every student is reading on grade level by the end of 2nd grade; and Algebra for All is improving elementary- and middle-school math instruction and ensuring that all 8th graders have access to algebra. Equity and Excellence for All is also offering students more challenging, hands-on, college and career-aligned coursework – Computer Science for All brings 21st-century computer science instruction to every school, and AP for All is giving all high school students access to at least five Advanced Placement courses. Along the way, they are giving students and families additional support through College Access for All, Single Shepherd, and investment in Community Schools. Efforts to create more diverse and inclusive classrooms, outlined in the 2017 New York City school diversity plan and through diversity pilots taking root in 8 districts, are central to this pathway.
---