---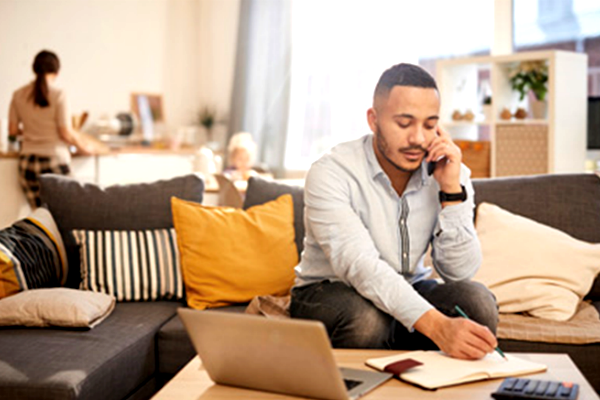 Overdraft fees and non-sufficient fund fees (NSF) are big business for banks, generating upwards of $15 billion a year. However, these fees come at a big cost to the average consumer, and the Consumer Financial Protection Bureau (CFPB) has spent much of the last year trying to address that problem.
Changes have come slowly, but banks are starting to respond to the CFPB's concerns. After the agency got TD Bank to pay $122 million to settle charges related to overdraft fees, banks began making changes to their overdraft programs. Ally Bank and Capital One Bank even went as far as completely dropping their overdraft fees altogether.
What consumers can expect from the CFPB's actions
The CFPB recently outlined some of the changes it says consumers can expect from banks due to its efforts:
Eliminating NSF fees charged when transactions bounce;

Reducing the size of overdraft fees;

Reducing the number of overdraft/NSF fees that banks can charge consumers each day;

Increasing the amount that an account can go negative before charging an overdraft fee;

Providing a grace period for consumers to bring their account back to positive before charging an overdraft fee. Wells Fargo Bank, JP Morgan Chase, PNC Bank, US Bank, and Fifth-Third are among the banks now offering a "next day" grace period.

Eliminating "extended" or "sustained" overdraft fees charged when the account is not brought back to a positive balance after a certain period of time.
"Collectively these changes represent an encouraging step by some banks in the right direction," the CFPB said. "We are continuing to monitor these developments to better understand the impact of these changes, and to work to ensure that banks continue to evolve their businesses to reduce reliance on overdraft and NSF fees."
To help consumers gain a clearer insight into what their bank is doing in response to the CFPB's efforts, the agency has prepared a table that provides a snapshot of large banks' overdraft and NSF practices.
Consumers cite problems with processing
While the CFPB is continuing to make progress on NSF and overdraft fees, it's not safe to assume that everything is rosy or simple on the consumer side yet.
Alani, from Trenton, N.J., recently told ConsumerAffairs about their experience with Bank of America's overdraft fee process. They say the company still has a lot of wrinkles to iron out.
"So they just started the no overdraft fee… Now all of sudden it seems like things are taking a longer time to process. Even though I see it showing up it technically didn't clear yet. One day it's 500$. The next I can be overdraft-300," Alani wrote in a ConsumerAffairs review. "So something that was shown as a transaction a few days ago in your account don't actually come out of [the account] till a few days later."
Is overdraft protection worth it?
Overdraft protection is an add-on that many banks offer to their customers to help alleviate some of the threat that NSF and overdraft fees present. However, one expert says consumers need to pay extra attention to how that protection actually plays out.
"While this may appear to be a wonderful thing, it has a cost. Depending on the bank, overdraft fees can range from $20 to $40," Lyle Solomon, a financial expert and consumer bankruptcy attorney, told ConsumerAffairs. "Overdraft protection, like overdraft fees, is a deception. Banks would not need to levy overdraft fees if customers were never permitted to consume money they didn't have."
Solomon recommends that consumers set up account alerts to keep track of their balances and stay on budget. Setting up email, SMS, or mobile push alerts on a bank's app or website can also help you get up-to-date information on your accounts.
"Most banks, for example, can alert you if your account balance falls below a specific threshold, if transactions, transfers, or withdrawals exceed a given point, or if questionable transactions happen," Solomon stated.
Ken Tumin — a banking expert with DepositAccounts.com and a LendingTree advisor — suggests that consumers also link their checking and savings accounts and look into an "overdraft transfer" option.
"If they overdraw from their checking account, an automatic overdraft transfer is done in which the amount to cover the overdraft is automatically transferred from the savings to the checking account," Tumin told ConsumerAffairs.
---