---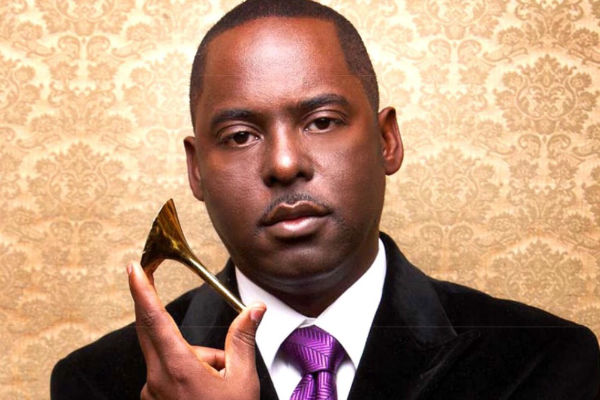 Etu Evans is a Celebrity Shoe Designer, Style correspondent, Cannaprenuer and CEO of the Solesville Foundation in Harlem. Etu's designs have adorned Beyoncé, Halle Berry, Solange Knowles, Michael B. Jordan and Queen Latifah just to name a few. His purple bottom shoes have been featured in several top international and domestic publications. Etu is a graduate of Columbia University, S.C. State University and the Fashion Institute of Technology. Among his accolades include a Public Service award by New York State Mayor Andrew Cuomo and a proclamation for Outstanding Service to the World of Fashion by New York State Senator Bill Perkins.
As Creative Director, Etu will be the creative leads at advertising and marketing companies, working with designers, artists, copywriters, sales teams and marketers to create a vision for products and services sold. As Creative Director he will assist in planning to advertise, oversee the creative process and give guidance to the creative people that work under him.
Harlem World Magazine, CEO and founder, Danny Tisdale, stated "With Etu Evans on board, it strengthens our team as we press the reset button for our own new renaissance for the next decade as Harlem World Magazine turns into a true brand. Etu will be a great addition to the team, in each step as we look at growth from expanding through different products, services and categories, and licensing."
Etu states, "As a Harlem tastemaker I am committed to the media coverage and movement of all things Harlem. The community has been the canvas for my success as a business professional and nurtured me both spiritually and academically. I am ecstatic about infusing Harlem World Magazine with my creative prowess and business acumen to increase it's followers, visual aesthetic, add participation and development of a signature event (Harlem World Summit) and trend-forward merchandise."
In this 100th year celebration of the Harlem Renaissance, as Creative Director of Harlem World Magazine Etu Evans will assist in bringing Harlem World Magazine in creating its own renaissance in this new year and new decade as a brand.
Harlem World Magazine is the #1 source in the world for living your best life and style in Harlem since 2003. We love Harlem. It's a passion that drives everything we do at the Harlem World Magazine Company. Inspired by a community called the best community in the world, Harlem isn't just a place on the map. It's a lifestyle; an attitude. It's that place where we all connect with our state of mind when we need to unwind, plug-in and celebrate life.
Harlem World Magazine, (646) 261-8698, harlemworldinfo@yahoo.com, www.harlemworldmagazine.com, 646.216.8698, harlemworldinfo@yahoo.com
---