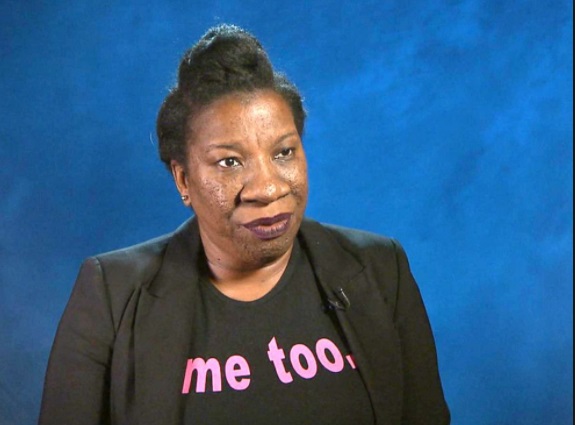 Patch reports that a high profile stories of powerful men accused of sexually assaulting women have encouraged more people to report rapes — including those that happened years ago, police officials said Monday.
The NYPD saw a spike in reported rapes in October and November after the first reports about Harvey Weinstein, the disgraced movie mogul accused of sexually assaulting actresses and subordinates over several decades.
There were 149 rapes reported in October and 111 in November, up from 126 and 96, respectively, in the same months last year.
The increase coincided with many women speaking up in news stories about how Weinstein and others — from the U.S. Senate candidate Roy Moore to former "Today" host Matt Lauer — had allegedly sexually assaulted them. There's also been a corresponding increase in rape arrests in recent months, said Chief Dermot Shea, the NYPD's head of crime control strategies.
More and more women are coming forward to report what happened to them years ago, NYPD Chief of Detectives Robert Boyce said. Some 285 of the rapes reported in 2017 happened in years past, 30 more than the 255 that fell into that category last year, Boyce said.
While it's hard to draw a direct line from the stories about sexual misconduct to the spike in rape reports, "it would be difficult to ignore what's been going on in the media the last couple months," Shea said.
The NYPD has been investigating Weinstein for several alleged rapes. Detectives have brought evidence to the Manhattan district attorney's office in connection with one 2010 case in which the actress Paz de la Huerta has alleged Weinstein raped her twice.
The NYPD has dispatched detectives to Los Angeles, Paris and other cities "all over the world" as it probes Weinstein's potential crimes, Boyce said. The once powerful film producer has reportedly denied that any of his sexual encounters with women were nonconsenual.
Rapes in New York City are down 2 percent this year through November compared to 2016, but that number was 7 percent at the end of August…
Rapes in New York City are down 2 percent this year through November compared to 2016, but that number was 7 percent at the end of August, Shea said.
Asked if the women reporting rapes feel they're more likely to be believed now that other accusers have been, Boyce said, "I hope that's the case."
In 51 of November's 111 rapes, the perpetrator was someone "known to" the victim other than their romantic partner or family member, Shea said. In another 21 cases, a victim's boyfriend was accused and, in another 21 cases, the victims were so young that they couldn't have legally consented to sex with their partner.
Strangers were the attackers in just nine cases, Shea said. Family members were accused in another nine.
---
---
PHOTO: Activist Tarana Burke started the Me Too movement in 2007.
No related posts found...