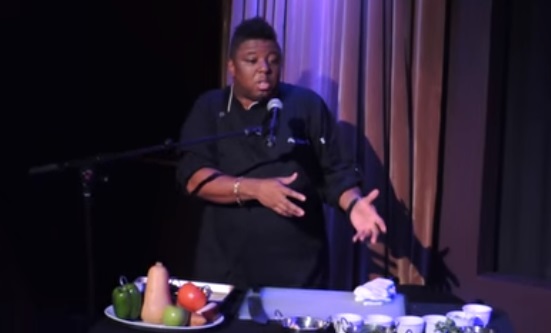 On Friday, November 20th, 2015, Celebrity Chef Carlos Brown (whose clients include Oprah Winfrey, Spike Lee, Whoopi Goldberg, Jim Carrey & more) had a great healthy food presentation at MIST Harlem, NY.
During his demonstration he talked about one of his original recipes ingredients (Sweet Potato Hash) during Lisa Smart's Fitness Fire Workout party at MIST Harlem.
Here's the video of the demo:
Check out more Harlem World here.
---
Become a Harlem insider - Sign-Up for our Newsletter!
---
Related Articles
---
VIDEO
---
"Dr. Harry Delany is a renowned Harlem born and raised surgeon, the son of the great jurist and civil rights leader, Hubert Delany...." This monthly post is made in partnership with Harlem Cultural Archives.