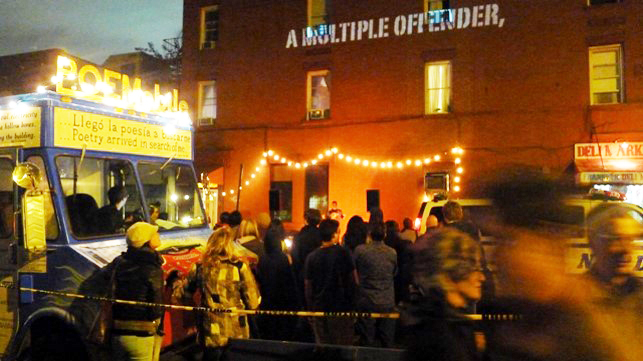 Together with Columbia University School of the Arts and PEN World Voices Festival of International Literature, the Studio Museum in Harlem is thrilled to host an uptown, pop-up installment of POEMobile a hand-painted truck that projects poems onto buildings and underscores them with music and live performances. 
Come join us as POEMobile—produced by City Lore and Bowery Arts + Science—makes its way to 125th Street, bringing poetry to life in the Museum's courtyard and atrium. '
ADULTS
POEMobile Pop-Up
Thursday, May 7; 7–9PM
RSVP to programs@studiomuseum.org to pre-register.
Related Articles