---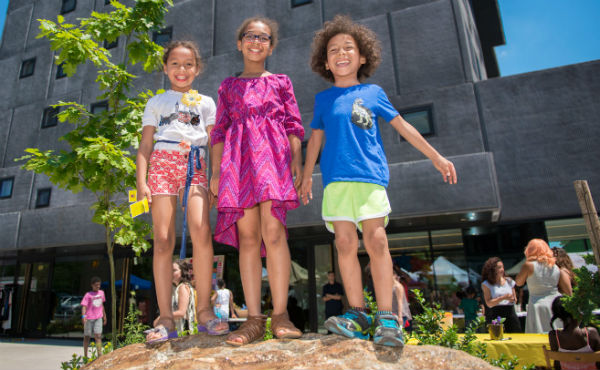 The Sugar Hill Children's Museum of Art and Storytelling offers day-long camp experiences during School Recesses. Our educational staff and visiting artists guide and engage campers through various art exploration activities, both individually and collectively, as they explore a larger theme, all culminating in a final event.
Spring Break, April 10 – 14, 2017
Inspired by our guiding question: "What does it mean to be a Global Citizen?" and in celebration of National Poetry Month, children will be exploring the works of poets from around the globe and responding to those works through motion, theater, and in their own words. Children will be introduced to poets such as Anne Sexto, Pablo Neruda, Chinua Achebe, E.E. Cummings, Rumi, among others.
The camp will run from 8am to 3pm throughout the week.
The cost is $500 per child, with a 10% sibling discount.
Recommended for children ages 3 to 8.
Guardians MUST provide a BAG lunch. Snacks will be provided by the museum.
Children MUST attend each day of camp to be eligible.
Registration is required and available on a first come, first serve basis.
Please check back in the fall for more information on our next camp!
Sugar Hill Children's Museum of Art & Storytelling
898 St Nicholas Avenue @ 155th Street, New York, NY 10032
212.335.0004, carlos@sugarhillmuseum.org.
Related Articles
---