---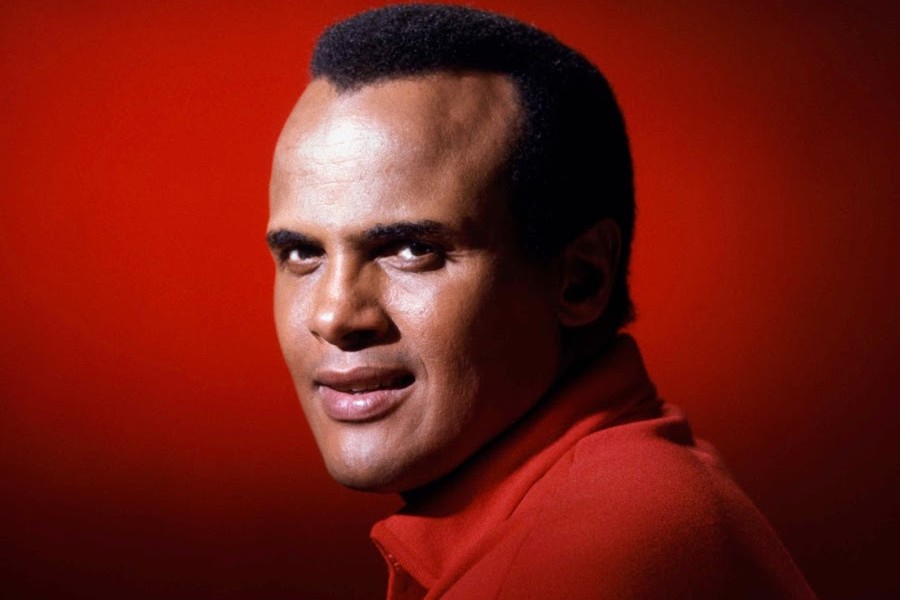 This Sunday, August 20th, at 1 pm EST, HARLEM WEEK will come alive with an unforgettable celebration as Mayor Adams joins hands with the Greater Harlem Chamber of Commerce and WBLS.
They do this at the St. Nicholas Avenue Main Stage to present the Key to the City to the family of the late Harry Belafonte, honoring the entertainer and civil rights activist, who left an indelible mark on the world through his music and unwavering dedication to social justice. Mary J. Blige will be making a special appearance, hosting a segment introducing her new group WANMOR, Ray Chew and The Harlem Music Festival All-Star Band will be joined by R&B/Jazz Songstress Alyson Williams.
Plus there will also be a tribute to the late Heavy D and the Harlem-born "New Jack Swing" sound with performances from Heavy D's former Uptown Records labelmates Jeff Redd and Horace Brown, presented by 94.7 THE BLOCK. Hip Hop legend DMC of RUN-DMC will be on-site at the NYC Children's Festival greeting children and families and autographing his new children's book. This year's HARLEM DAY promises to be a momentous occasion, bringing together several prominent figures from the city and state to acknowledge the importance of Harlem's cultural heritage and its continuing impact on society.
Elected officials, dignitaries, and influential community leaders joining Mayor Adams on stage. Plus hip-hop legends and Broadway performers.
For a complete list of events, please visit www.harlemweek.com.
HARLEM WEEK
HARLEM WEEK is an annual celebration of the best of Harlem which works to promote its rich African-American, African, Caribbean, Hispanic, and European history, as well as arts, culture, religion, business, entertainment, and sports. HARLEM WEEK began in 1974 as HARLEM DAY, a one-day event of encouragement and fellowship in Harlem for New Yorkers and beyond. Given the huge success of the celebration, additional days were added to showcase the community's rich economic, political, and cultural history.
HARLEM WEEK 2023 presenting Sponsors include Amazon Access and The Greater Harlem Chamber of Commerce.
Sponsors include Mastercard, The City College of New York, Mayor's Office of Media & Entertainment, MTA, National Park Service, New York City Tourism + Conventions, & West Harlem Development Corp.
Co-Sponsors include Ben & Jerry's, Carver, Chase Bank, CHICK-FIL-A, CITI, COLUMBIA UNIVERSITY, Con Edison, COCA COLA , Apollo Theatre, CROSS RIVER BANK, Dormitory Authority of the State of New York, EMPIRE STATE DEVELOPMENT Corp.,FDNY, HARLEM ARTS ALLIANCE, Office of Assemblymember INEZ DICKENS, HUMANA, MEMORIAL SLOAN KETTERING, METROPLUS, MT. SINAI, MAN BORO PRES., Municipal Credit Union (MCU), NYC Economic Development Corp., NYPD, NYPD FOUNDATION, NEDERLANDER, New York Road Runners, Office of the NYS GOVERNOR, NYC SMALL BUSINESS SERVICES, SHUBERT, SPECTRUM, SPOT HER, TOURO/OSTEOPATHIC MED, Urban Manhattan Empowerment Zone, UNITED WAY, WEST HARLEM DEVEL. CORP., WHIN, ZIPCARE
Supporting Sponsors
DONALDSON & CHILLIEST, ENTERPRISE HOLDING Co., ELH MGMT. LLC, HADESTOWN, HARLEM HOSPITAL, NY COUNTY DA's Office, IEI, LDI , LEXUS OF MANHATTAN, McDONALDS, NY LIBERTY, PC RICHARD & Son, SLUTTY VEGAN, TREBEK FOUNDATION, UFT, VISITING NURSE SERVICE, WALK TALL PRODUCTIONS/MANHATTAN THEATER CLUB, OVA LAB, OLNICK
Partners
BROADWAY League , LINCOLN CENTER, METROPOLITAN OPERA, NJPAC , SHUBERT ORGANIZATION, Harlem Congregations for Community Improvement, NAACP, ONE HUNDRED BLACK MEN
Media Partners
107.5 WBLS-FM, 94.7 The Block, WINS, WFAN-FM, WCBS-AM, FOX 5 TV, PIX-11 TV, What's Eating Harlem, Harlem America, Spectrum NY1 News, AM New York, NY Amsterdam News, New York Beacon, NY Carib News, Harlem World Magazine, Harlem Community News, NY CHRISTIAN TIMES , Positive Community Magazine, WBAI-FM & The Harlem Connection.
---