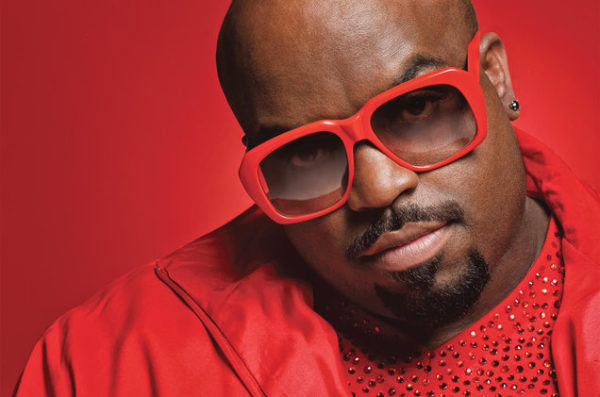 The legendary Apollo Theater will be hosting its 12th annual Spring Gala on Monday. The Harlem venue's largest event, which raises funds for the nonprofit organization's education and community programming.
This years event will be hosted by comedian Cedric the Entertainer and will feature an awards ceremony and a benefit concert, followed by a post-performance afterparty hosted by celebrity event planner and Apollo Theater board member Bronson van Wyck.
Among the night's honorees are Stan Lathan, producer and director of specials such as Def Comedy Jam, who will be presented with the Trailblazer Award, thanks to his numerous contributions to the performing arts; Rose Kirk, the president of Verizon, will accept the Corporate Award on behalf of the telecommunications company, while drummer Sheila E, R&B superstar Charlie Wilson, Wé McDonald of NBC's The Voice and soul singer CeeLo Green will serve as the night's performers.
Green, who has graced the lauded Apollo Theater stage a few times in his career, spoke to Billboard about the Apollo's legacy before the big event. The self-proclaimed "Soul Machine" says the venue's location in Harlem contributes to its importance.
"I think that the core fundamental of The Apollo Theater is location," he says. "It's the cornerstone of that particular community in Harlem. It's almost like performing in front of your family. It's got the intimacy of a smaller venue, it's got that up-close-and-personal effect. Performing there, you get an exhilarated kind of vibe."
While he's never gotten the opportunity to "sit back, enjoy and be a fan" in the Apollo audience, the Atlanta native says he was a huge fan of Showtime at The Apollo Theater when it aired on TV and that the memories of people living out their dreams was special to watch.
"I remember watching Showtime at The Apollo and Amateur Night, watching people like David Peaston — his voice was wonderful," he recalls of the show, which ran from the late 1980s until 2008; the show was recently revived for two special episodes on Fox.
As for the Grammy-winning act's performance on Monday, Green is not planning to be as theatrical as many have perceived him to be. "I think people will be anticipating something large and over-the-top, which has become sort of synonymous with CeeLo Green at this point," he says. "I think it's going to be a really short, sweet performance, where I share the stage with a host of other artists. It's gonna be an honest reaction, where the love I feel on the stage will be reciprocated."
However, he says he could plan something unexpected. "Maybe I'll come through with a split or a somersault or something like that," he laughs.
Beyond the Apollo Spring Gala, Green is also working with MC Tone Trump on a collaborative EP called AHKILO. The duo has released multiple tracks from the project, including the funky, Green-produced "5," the snappy and motivational "Power," and "Dark Liquor," a steamy ode to the beauty of black women. The twosome also worked with Chief Keef on "Violence (Army)."
Green is thankful for the "hard-working" Philadelphia rapper and is loving how the project has come along with time. "Me and Tone are extended family and have been for quite some time," he says of his collaborator. "He reached out to me, and he was interested in doing one song, and then this one song turned into a project over the last year."
He continues, "We've just been doing it sort of informally, but we became passionate about the project as it started to take shape. … Mind you, we don't have any deadlines or release dates — we're just doing music. If you're feeling that strong vibe, then let people hear it! We feel really strongly about this project. It's really, really great."
---
Via source
No related posts found...