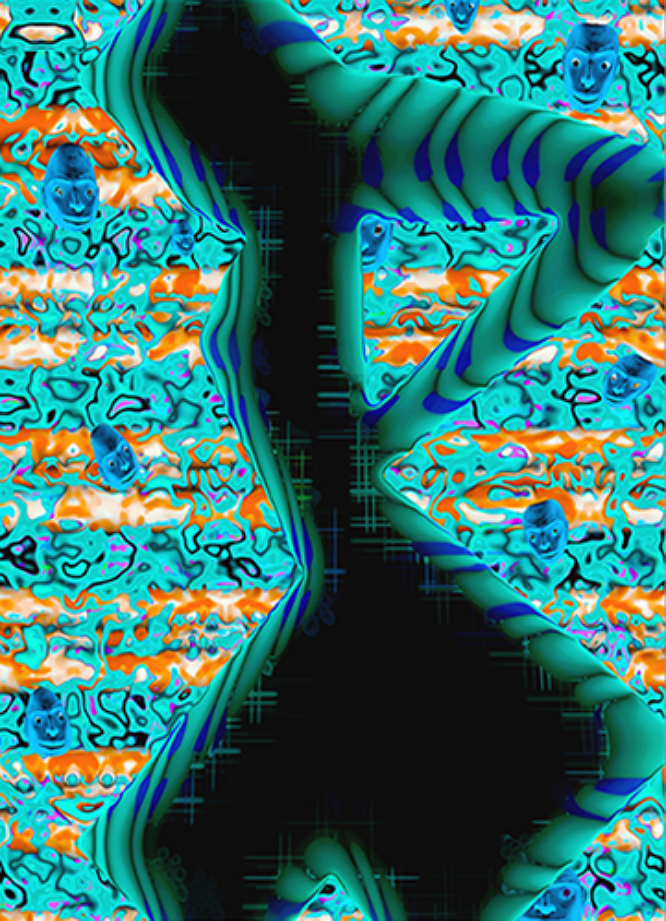 Hamilton Landmark Galleries is proud to host a unique exhibition featuring the work of Harlem raised artist Cecil William Lee. EXPOSED, A Photographic and Computer Evolved Art (CEA) exhibition is a reflection of years of work in which Lee has pushed the envelope by using his computer as a tool to create art with an abundance of color and unique tactile perceived quality.
With the computer as a palette, the eye of a photographer, the versatility of a painter, and a love for energetic splashes of color, Lee bridges the visual gap between the tactile and the digital.  Using plexi-glass, canvas, and aluminum as printing surfaces lee combines his photographic, abstract and surrealistic work into artistic expressions, which advance and redefine the computer as a tool to create art.
In addition this 26 image exhibition features a father and son photographic theme consisting of a total of six black-and-white photographs taken in Harlem.  There are three images taken during the (1950s) by Cecil Lee Sr. and three from the (1970s) taken by Cecil Lee Jr.  Printed directly on aluminum these six images chronicle two generations of photographers. 
Lee purchased his first camera at age nineteen and went on to purchase his first computer in the mid 80's.  
With an inclination towards following his own path, Lee initially used digital files of his paintings and photography, to create his early CEA works.  His objective is to create art where content, color, depth and perceived texture evoke emotions that leave subconscious imprints.
What is Computer Evolved Art?
CEA is a creative process in which the computer is used as a tool to evolve new or existing work into new and unique works of art.  It is in opposition to the often referred to terms of computer art, digital art, computer generated art etc. which tend to give the computer precedence over the human creators of the work.
Lee's philosophy is to embrace the concept of altering ones preconceived ideas of art and life in order to discover what is NEW.  Lee says, "NEW is similar to what is often referred to as the innocence of a child, for me it is the imagination of an artist."
The show will run through to May May 15th, 2014.

Hamilton Landmark Galleries, 467 West 144th Street, Harlem, N.Y. 10031, 212-281-7667. Regular gallery hours: Wed. thru Sat. 11 to 7pm (Appointments preferred).
Related articles
Related Articles