---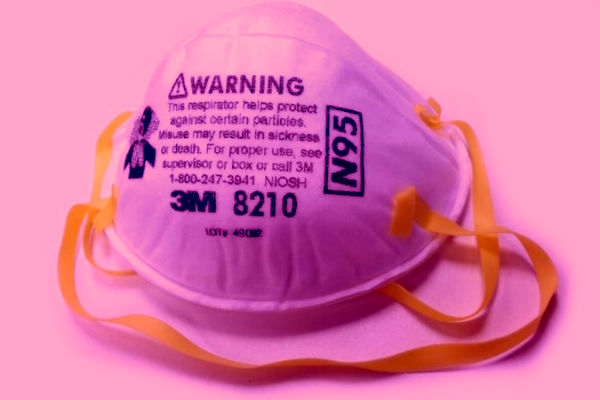 Recently, both the Centers for Disease Control and Prevention (CDC) and Dr. Anthony Fauci, director of the National Institute of Allergy and Infectious Diseases (NIAID),
suggested that people can further protect themselves against COVID-19 by wearing two masks.
That seems simple enough, but the CDC says there are some nuances to that guidance that we need to consider.
The agency points out that not all masks offer the same protection. Because of that, health officials say mask-wearers should focus on being "correct and consistent" in their mask use.
To help us get a better idea of what that means, the agency put together a new list of do's and don'ts regarding mask-wearing.
The Do's
DO: Choose a mask with a nose wire
Nose wires can prevent air from leaking out of the top of the mask. The CDC reminds people to bend the nose wire over their nose to fit close to their face.
DO: Use a mask fitter or brace
Using a mask fitter or brace over a disposable mask or a cloth mask can prevent air from leaking around the edges of the mask.
DO: Check that your mask fits snugly over your nose, mouth, and chin
To make sure your mask is snug, cup your hands around the outside edges of the mask and check for gaps.

Make sure no air is flowing from the area around your eyes or from the sides of the mask.
If the mask has a good fit, you should feel warm air come through the front of the mask and may be able to see the mask material move in and out with each breath.
DO: Add layers of material
The CDC says there are two ways to layer:
Use a cloth mask that has multiple layers of fabric.

Wear one disposable mask underneath a cloth mask.
For either method, you'll know you've got it right if the second mask pushes the edges of the inner mask against your face.
DO: Knot and tuck ear loops of a 3-ply mask
Knot the ear loops of a 3-ply face mask where they join the edge of the mask

Fold and tuck the unneeded material under the edges
This one might call for some added instruction, so the CDC has put a video together that demonstrates this better. It's available here.
The Don'ts
DON'T: Combine two disposable masks
The CDC's reasoning is simple: Disposable masks are not designed to fit tightly, and wearing more than one will not improve fit.
DON'T: Combine a KN95 mask with any other mask
The CDC says consumers should only use one KN95 mask at a time reported Consumer Affairs.
---