---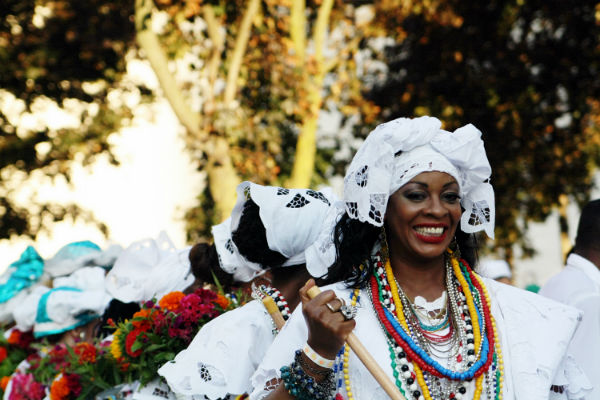 Artists have always been central to the Caribbean Cultural Center African Diaspora Institute (CCCADI) programs be they education, performance, or exhibitions. CCCADI has identified artists and cultural workers as a priority group impacted by the Covid-19 pandemic in need of assistance. The resulting initiative is the DEAR (Digital Evolution and Artist Retention) Program which offers training, mentorship, networking, a stipend and coaching opportunities designed to cultivate innovation, adaptation, and strategic alignment in the work of African descendant artists and cultural workers.
For information: cccadi.org/dear
This timely program begins with the inaugural DEAR Artists' Virtual Retreat comprised of virtual sessions and master workshops addressing: artist/project narrative development, social media and digital strategy and grant writing. Participation in the Retreat is via an application process and there will be two Applicant Information Sessions for assistance. If selected, participants are expected to commit to and complete all virtual sessions and be present on video throughout the entire retreat series. DEAR's 2020-2021 participants will receive a stipend in support of their artistic practice, resilience, and sustainability, during the current crisis. Stipends will be paid out in installments at the end of each program month. In addition, artists will have the opportunity to explore other opportunities available through the CCCADI and its associated networks.
The DEAR Artists' Virtual retreat will be facilitated by long time educator, cultural worker and writer Marinieves Alba, whose experience in the international NGO and non-profit sector spans over two decades specializing in issues related to racial and cultural equity in the arts, education, and social justice.
For more information, please email malba@cccadi.org.
The DEAR (Digital Evolution/Artist Retention) Artists' Virtual Retreat is designed to give participating artists and arts practitioners of African descent the opportunity to connect, reflect, and strategize in a community of peers committed to growth and adaptation against the backdrop of these unprecedented times. Offering the possibility of respite and revitalization, the inaugural DEAR Artists' Virtual Retreat aims to tackle the challenges of the moment through a curated, online retreat experience that offers opportunities for skills-based and reflective learning which we hope will cultivate greater personal and professional resilience for participants. Understanding that the trying and transformative nature of the moment calls for renewed creativity, purpose, and vision, this retreat is designed for practice, planning, and networking which we hope will strengthen our community of artists and nurture new prospects for collaboration and individual artistic growth.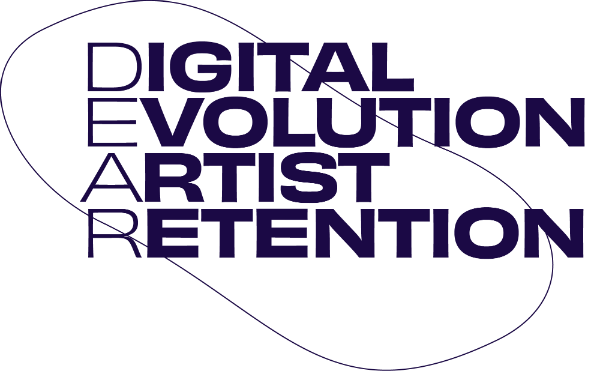 The Retreat is organized as a community of peer learning, mentorship, and support which will explore a range of tools and practices that cut across disciplines and levels of experience, to further strengthen artists' ability to create, teach, and promote their work in our present context and beyond. This virtual convening space will include facilitated learning and visioning circles, skills-based workshops, individual and small group reflection and practice space, self-paced professional development activities, and one-to-one peer support and networking opportunities.
Important Dates:
Applicant Information Session:
Application Submission Deadline: Apply for dear Retreat
Friday, November 20, 2020. All accepted participants will be notified the week of November 23rd, 2020.
Dear Artist Virtual Retreat:
Wednesday, December 2, 2020 – 6 PM- 8:30 PM- EST
Saturday, December 5, 2020 – 10 AM- 3 PM- EST
Wednesday, January 13, 2021 – 6 PM- 8:30 PM- EST
Saturday, January 16, 2021 – 10 AM- 3 PM- EST
The DEAR Program is a component of CCCADI's Institute for Racial and Social Justice in Arts & Culture. The DEAR Program is supported by the Altman Foundation, The New York City Department of Cultural Affairs, and The New York Community Trust.
Born and raised in New York City, Marinieves Alba is an educator, cultural worker and writer. She has worked in the international NGO and non-profit sector for over two decades, specializing in issues related to racial and cultural equity in the arts, education, and social justice more broadly. A veteran trainer and facilitator, Marinieves is an advocate for holistic approaches to capacity building and leadership development and incorporates restorative practices, mindfulness, and non-violent communication (NVC) into her work as a team builder, leader, and coach.
Marinieves holds degrees from Wesleyan University and New York University-Wagner Graduate School of Public Service, and graduate certificates from Fordham University and the International Institute of Restorative Practices (IIRP). She is a lifelong learner who has been certified or trained in topics related to leadership, restorative justice, facilitation, racial justice, trauma and healing, media production, reiki, and mindfulness/MBSR. She is a graduate of the third World Newsreel and the World Pulse Citizen Journalism program.
Marinieves has served as a consultant and/or advisor for a range of organizations including but not limited to, the Ford Foundation (Leadership for a Changing World), The Andrus Family Fund, The Caribbean Cultural Center/African Diaspora Institute, The Hip-Hop Theater Festival (Hi-Arts), Los Pleneros de la 21, The Scottish Government, and the Jersey City Department of Education, among others. She is the founder and principal of Restoration Projex, based in New York City, which she founded to serve people, organizations, and communities who seek to build and strengthen their capacity as they build a better world. Learn more about her work at RestorationProjex.com.
CCCADI is Located in East Harlem, the Caribbean Cultural Center African Diaspora Institute (CCCADI) is a nonprofit arts, culture, education and media organization that advances cultural equity, racial and social justice for African Diaspora communities. Each of CCCADI's programs asserts the centrality and relevance of African, African American, Afro-Caribbean, and Afro-Latino culture. Weaving together four broad categories: Learning, Expressions, Spirituality and Exchange, CCCADI carries out its mission through advocacy, public art exhibitions, public performances, educational programs, internships, fellowships, workshops, conferences, international exchange and collaborative partnerships. This past Juneteenth, 2020, CCCADI launched the #ArtsGoBlack campaign to challenge the arts and culture field to actively address racial inequality. For more information, please visit: https://artsgo.black/
For additional information and to access virtual exhibitions and programs please visit: https://www.cccadi.org/
Facebook.com/CCCADI / Twitter.com/CCCADI / Instagram.com/cccadi
---