---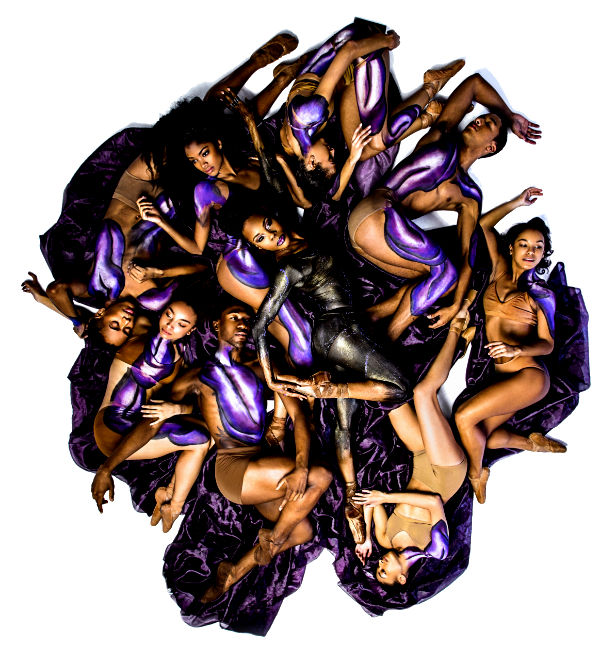 The City College Center for the Arts (CCCA) continues its 2016 – 2017 season with Jeremy McQueen and the Black Iris Project's "MADIBA: A Dance Workshop," a celebration of the inspiring life of Nelson Mandela. The workshop is open to dancers of all levels and nondancers alike and takes place at Aaron Davis Hall from 12  to 2 p.m. on Thursday, October 6. The program is supported in part by the CUNY Dance Initiative (CDI), a City University of New York-wide residency program now in its third year.
A celebration of the life of one of the world's most beloved peace figures, "MADIBA" is a classical ballet directed and choreographed by McQueen and composed by Carman Moore that captures Mandela's remarkable life over the course of 20 minutes. The ballet sprung from McQueen's work with the American Ballet Theatre in New York City schools.
Presented by the Black Iris Project—a New York City-based ballet collaborative and education vehicle of predominantly Black dancers from world-renowned companies founded by McQueen that creates classical ballet works celebrating diversity and Black history—the October 6 event will bring together dancers and aspiring dancers in a lively workshop led by Jeremy McQueen. Through interactive lessons directed by McQueen that incorporate physical movement, dialogue and literacy, and a live performance by renowned professional dancers, participants will learn not only about Mandela but also about the fight for civil rights and equality. Dance history and dance steps from "MADIBA" will be taught to participants who will be taken on a journey through South Africa and the American South during times of turmoil. Students will also be guided in methods for collaborative storytelling through dance and choreography.
"We are proud to present an artist with bold beliefs in the power of black art, in telling the stories of great leaders and in the inspiration of positive social change through art. Dance is Jeremy's vehicle … but the message and experience are much more profound," said CCCA Artistic Director David Covington. "Also, this workshop is a fitting tribute to a great man, Nelson Mandela, who spoke at Aaron Davis Hall in 1990 immediately following his release from 27 years in prison."
The event is free with registration at citycollegecenterforthearts.org. Aaron Davis Hall is located on the campus of the City College of New York, at West 135th Street and Convent Avenue (129 Convent Avenue).
City College Center for the Arts can be followed on Twitter at @ccnyarts.
The residency and performance of Jeremy McQueen and the Black Iris Project at City College Center for the Arts is part of the CUNY Dance Initiative, which is supported by the Mertz Gilmore Foundation, New York Community Trust, Howard Gilman Foundation, Jerome Robbins Foundation, and Harkness Foundation for Dance. CDI is spearheaded and administered by Kupferberg Center for the Arts at Queens College. cuny.edu/danceinitiative.
---