---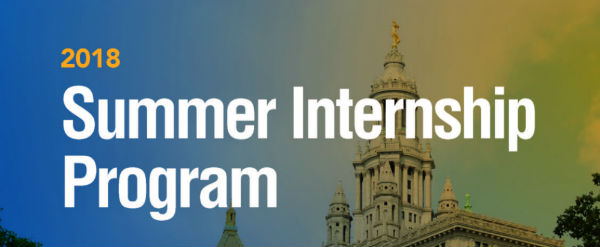 The Office of the New York City Comptroller is currently accepting applications for summer internships in all bureaus.
Interns participate in hands-on departmental projects as well as an enrichment program that includes networking opportunities, professional development programming, and community service activities.
Students need to be interested in public service and want to learn about city government. All you need to qualify is to be enrolled in college and have relevant studies in accounting, computer science, engineering, finance, law, criminal justice, public affairs, public policy, urban studies and related areas of study to any of the above.
Please click on the flyer below to apply.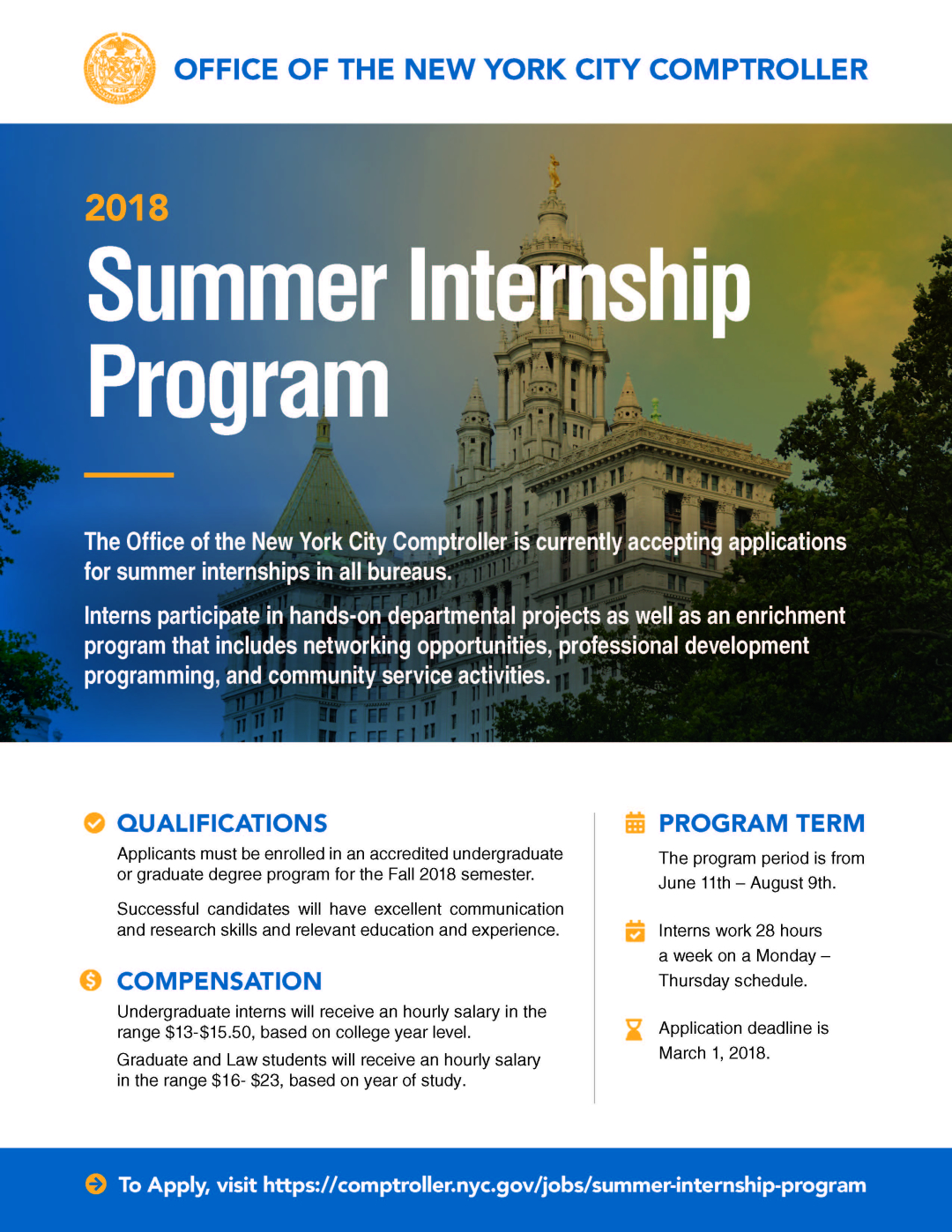 Or click here.
Related Articles
---