---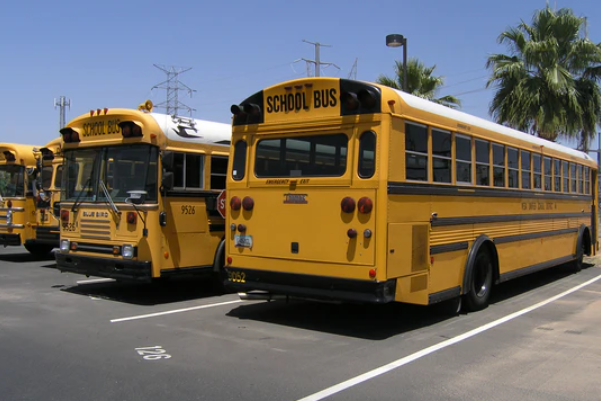 Catholic schools in the Archdiocese of New York today announced that after much work between the Health and Safety Task Force of the Office of the Superintendent of Schools and government officials.
That the Catholic schools in the Archdiocese of New York will be able to provide every family and staff member with a COVID-19 home test kit.
Archdiocesan schools plan to distribute tens of thousands of kits in the coming weeks as municipalities and health organizations struggle to stock up on these much sought-after kits.
Test kits have been delivered to all Catholic school communities in the Bronx, Manhattan and Staten Island.
Planning continues between school officials and Governor Kathy Hochul's office in anticipation of distribution to all remaining Catholic schools in the Archdiocese of New York.
The test should be used by any student or staff member who exhibits COVID-like symptoms or has been in a classroom where a positive case has been identified.
School staff will reach out to the student and their family with directions on when and how to use the test provided. A flyer with testing guidelines and information will be shared along with the kits.
"We are very thankful to Dr. Ted Long, the Executive Director of the New York City Test and Trace Cops, for securing these kits for our staff and families, and we are confident that Governor Hochul and the State of New York will come through for our schools as well," shared Michael J. Deegan, superintendent of schools of the Archdiocese of New York. "Our number one focus continues to be offering an excellent academic program in a safe and nurturing environment. These kits will go a long way in ensuring our students and faculty have access to proper testing should it be needed. I remain grateful to the principals and teachers who continue to implement our health and safety protocols so we may maintain the same bubble of protection for our students and staff that we created nearly two years ago."
The experts of the Health and Safety Tasks Force of the Office of the Superintendent of Schools evaluate all of the new guidance and information about quarantine, isolation, close contacts, testing and the associated timelines for each on an ongoing basis.
For school updates and to watch videos about our new learning environments for our students and faculty, please visit https://catholicschoolsny.org/opening2021.
Catholic Schools in the Archdiocese of New York
Catholic schools in the Archdiocese of New York serve nearly 55,000 students from Pre-K through 12th grade across 172 schools in ten counties and boroughs throughout New York, including Manhattan, the Bronx, Staten Island, Westchester, Putnam, Rockland, Ulster, Sullivan, Orange and Dutchess.
Catholic schools offer a unique combination of academic and spiritual development that empowers children of all backgrounds to gain the confidence to realize their fullest potential.
To learn more about the Archdiocese of New York's Catholic schools, visit www.catholicschoolsny.org or www.facebook.com/CatholicSchoolsArchdioceseNewYork.
---