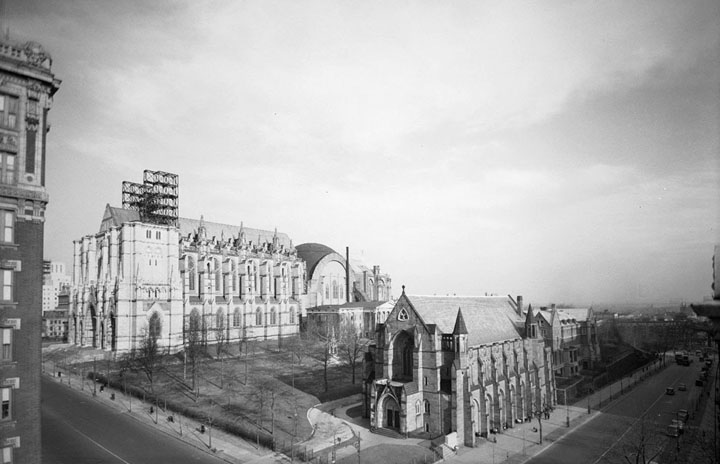 A great apartment view of the Cathedral Of Saint John the Divine at 1047 Amsterdam Avenue and other buildings in the "close", Harlem, New York, 1935-1941.
This street view was taken in Morningside Heights in West Harlem at 110th Street built in 1892. Designed by George Heins & Christopher Grant LaFarge. Their eclectic design for the Cathedral features Romanesque, Byzantine and Gothic elements (Courtesy NYC Municipal Archives).
Related Articles
---
VIDEO
---
"Dr. Harry Delany is a renowned Harlem born and raised surgeon, the son of the great jurist and civil rights leader, Hubert Delany...." This monthly post is made in partnership with Harlem Cultural Archives.