---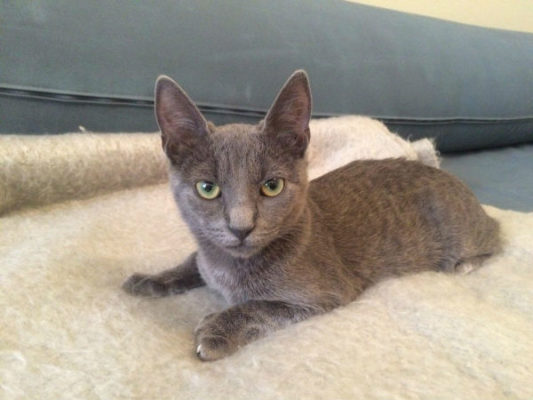 A gray cat that brought a 7 train to a halt last month has found a home in Harlem — minus part of her paw and tail.
Kim Estes, 42, told the Daily News his daughter was in the Fifth Ave. station with her mom when the cat narrowly avoided getting run over and was rescued by transit workers and police.
"My daughter was there when the cat was spotted — she got attached," Estes said. "It was fate, you know."
The cat had a broken paw and tail, both of which had to be partially amputated. Still, Estes was able to convince Animal Care & Control to let them adopt the tough-as-nails feline.
His daughter, Sólveig, named the cat Matilda, after the Roald Dahl novel.
"She's doing quite well. She can jump. She can do whatever, scurry around," Estes said.
The cat was "still pretty feral" and gets wild around food, but is becoming more affectionate by the day. Matilda also gets along well with the family's older cat.
"We feel good about it. She seems pretty special," Estes said.
---