---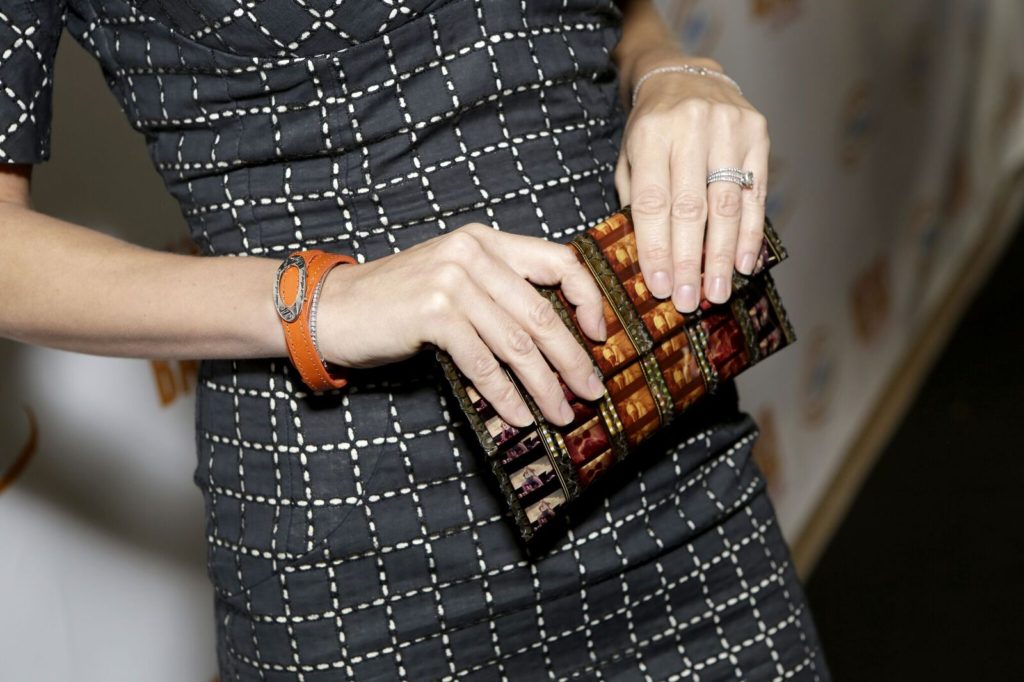 On Friday, November 18, 2016, Harlem World Magazine posted a story about the celebrities, socialites, fashionistas and supporters of the Fourteenth Annual Lupus LA Hollywood Bag Ladies Luncheon 2016 at The Beverly Hilton in Los Angeles.
Who hasn't looked through pictures of glamorous celebrities at award ceremonies and later on, consciously sought out pieces on Amazon or anywhere inspired by these designs?
With the holidays around the corner here are a few trends from the Lupus LA article that will definitely appear in our favorite stores in no time:
The Simple Long Dress
The dresses, most of them are in every color in the rainbow or two tones, from puffy to form-fitting silhouettes, printed designs from polka dots to patterns, simply sewn or to haute couture detailing.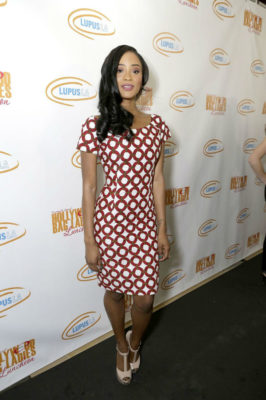 This is going to be a great trend because while some ladies fantasize about the right dress, a dress that's simple and that accentuate the positives, but not OTT, so why should they be denied the chance to rock the simple 'long dress' look?
To Bling Or Not To Bling
From Harlem to Hollywood there was an all-out battle on who could wear the largest, and the most, accessories. Chunky rings and big bangles in loud colors were everywhere, and earrings hung like sparkling crystal chandeliers from earlobes.
Based on what we spotted on the wrists, ears and fingers at the Lupus LA event, the world of accessories is taking it down a notch or two.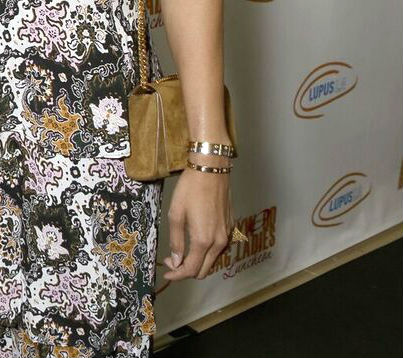 Multiple gold bangles are still in, though the number has decreased slightly – while modest detailing is still popular, we're sticking to no more than two or three pieces per wrist or no bling at all.
Some fashionistas have begun to realize how troublesome chunky rings can be (they interfere with typing, texting and driving) and how tedious mile-long earrings can get (they get stuck in your hair and make it hard to talk on the phone), so we're happy to welcome a season of toned-down bling.
Keep It Simple Bags
Keeping it simple is the motto on the carpet these days, the bags at the Lupus LA event was modestly simple, small and light fare that were fabulously understated, almost disappearing under an arm or held in a hand.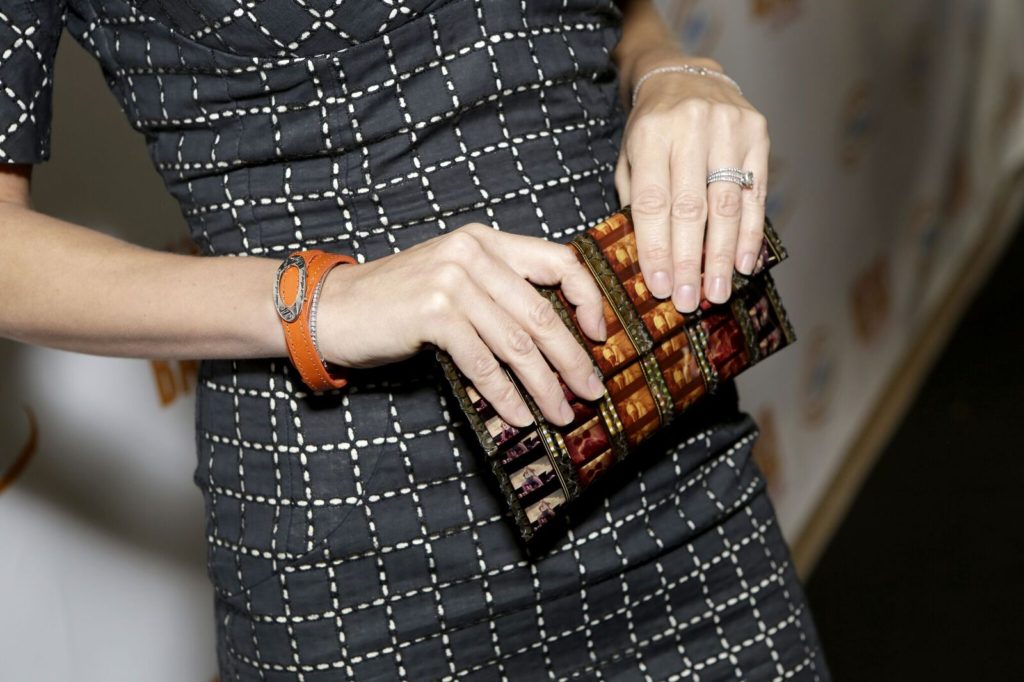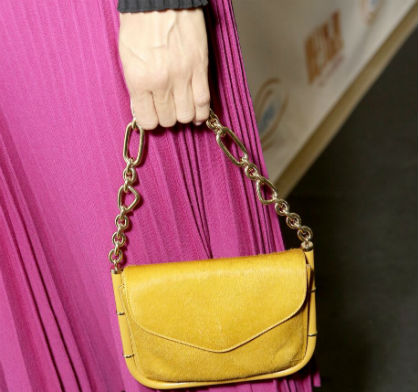 Sometimes formal events don't yield a great selection of accessories, but this night's choices could scarcely have been better. The looks were well-rounded illustrating how the bags were strategically selected, go to the Lupus LA to check out the full looks they accented.
Strappy Heels
For the longest time strappy heels were worn for everything – work, clubbing, shopping, events and even trips to the post office. But for several years the trend has taken a backseat to fully covered pumps.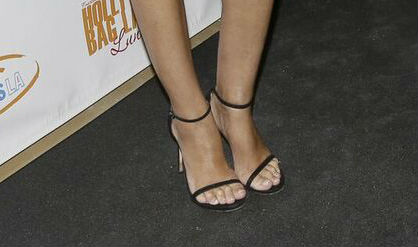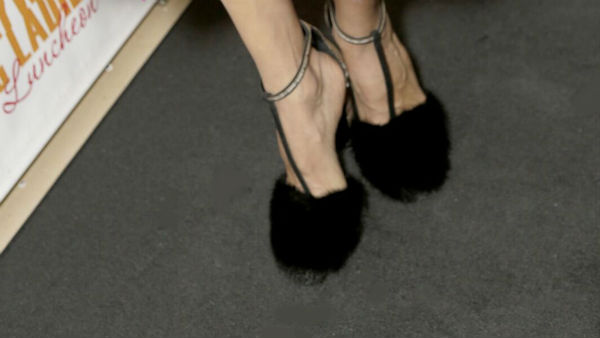 Recently, the more demure strappy shoe (gladiators not included) have only been spotted at mainly weddings, engagement parties and secondary school proms.
Thanks to the award ceremonies however, they are soon to make a glorious comeback – expect them back in stores complete with stones, lace, fur, sequins and beads, made to suit every occasion.
Lace & Mesh
Showing skin is always in, but there are increasingly more clever and inventive ways to get around displaying legs, backs and cleavage without looking like a you know what.
This is where mesh and lace come together. From covering a spaghetti shouldered dress with a long lace applique sheer skirt to high and plunging necklines covered by mesh to give out a hint of cleavage, these trends are everywhere on red and black carpets.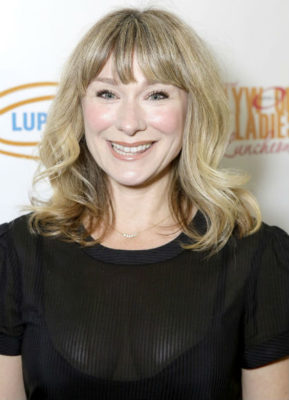 Incorporating either one of these two elements (or both, if you're confident enough to pull it off) is great if you want to show skin, but not be too 'obvious' about it.
---