---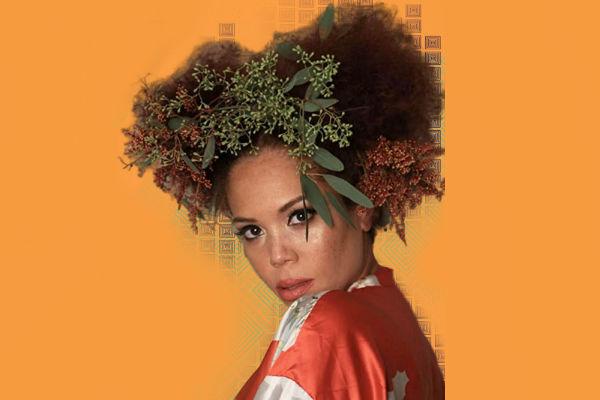 Cooking in the African Diaspora memorializes our ancestors; grants agency to all who participate; and represents the Diaspora's invaluable contributions to world-wide cuisines. With this intention, the Caribbean Cultural Center African Diaspora Institute has created a new series, Diaspora Dining launching on May 2nd as a way to continue this preservation of our collective heritage and begins with Arespas de Coco with Chef Santana.
HOW TO WATCH: CCCADI's new digital programs and resources will be featured on our different social media platforms. Visit www.cccadi.org and make sure to subscribe to our YouTube Channel and follow us on FB and IG for regular updates!
Through storytelling and step-by-step recipe tutorials, Diaspora Dining follows chefs as they prepare their favorite dishes and demonstrate how you can create these generational recipes at home. Creating magnificent dishes has always been an avenue for us to tell our own stories, evidence of our creativity, inventiveness and resilience, nourishing our spirits and souls. Diaspora Dining is an essential ingredient to maintaining those legacies.
The African Diaspora continues to influence the world's cultural landscape. Now more than ever, we believe it's the perfect time to engage our traditions, and we can do that from our own stoves while we are at home. Join us on this delicious quest to celebrate our cultural traditions one dish at a time.
Cultural Response + Community Resources Portal
In response to the current Covid 19 emergency, CCCADI has launched a Cultural Response + Community Resources Portal which can be found at www.cccadi.org, and includes important information for our community, Emergency Resources List for Artists, uplifting content straight from our archives, free exhibition education guides for parents and more.
The Caribbean Cultural Center African Diaspora Institute (CCCADI) is an arts, culture, education, and media organization that advances cultural equity, racial and social justice for African descendant communities. For more information about CCCADI and our Resources Portal, please visit: www.cccadi.org.
CCCADI is grateful for support received from the following:
American Express Foundation, The Andrew W. Mellon Foundation, Carlos & Suzy Pagan Foundation, Ford Foundation, Hispanic Federation, Howard Gilman Foundation, New York Women's Foundation, The New York Community Trust, Rockefeller Brothers Fund, Shelley & Donald Rubin Foundation, Starry Night Fund, Time Warner Foundation; CORPORATIONS: BronxCare Health System, Con Edison, TahlPropp Equities, United Health Care PUBLIC: National Endowment for the Arts, New York City Department of Cultural Affairs, New York State Council on the Arts, Upper Manhattan Empowerment Zone; Manhattan Borough President Gale Brewer, New York State Assembly Member Carmen Arroyo, New York State Senator Kevin Parker, New York State Assembly Member Robert Rodriguez, New York City Council Member Diana Ayala, New York City Council Member Laurie Cumbo, New York Council Member Bill Perkins, and other generous individuals.
---