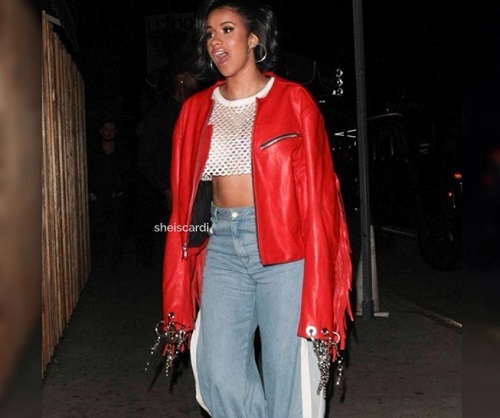 Vogue reports that Cardi B stepped out in yet another New York brand yesterday—arguably one of her most fashion-forward looks yet. She wore light-wash wide-leg jeans, a cropped white mesh top, and most importantly, a red leather jacket with fringe detailing and metallic hardware accents by Harlem-based Anthony Hendrickson's label M65. A cool way to wear New York pride on one's sleeve, quite literally.
Photo credit: From Cardi B's Instagram.
No related posts found...
---