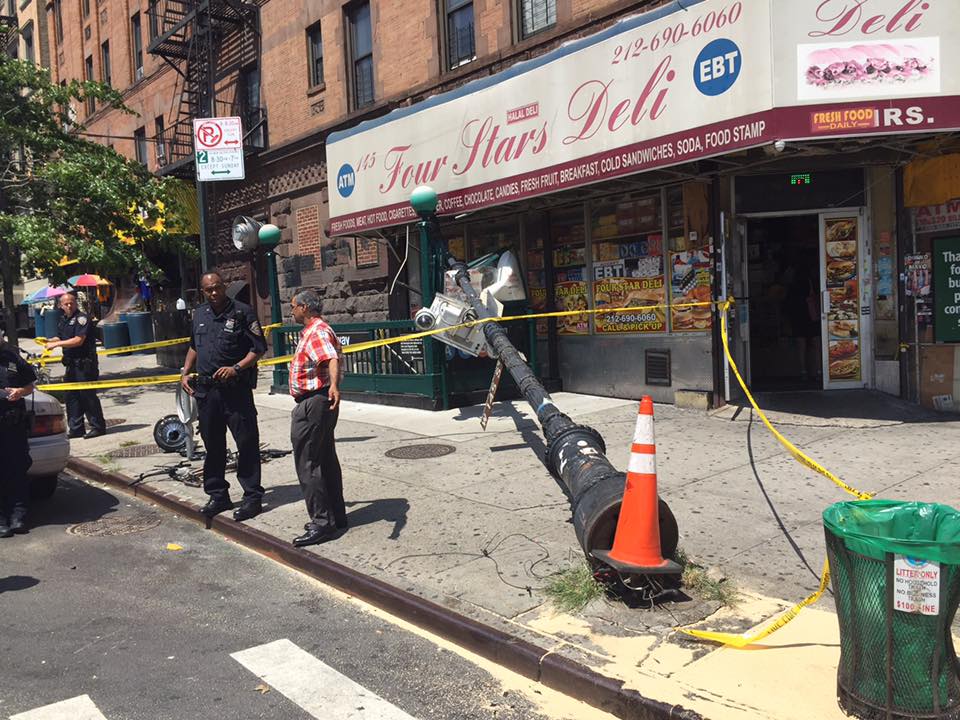 A car accident in Harlem sent a traffic pole crashing through an advertisement above an entrance to a subway station, according to the MTA.
The crash occurred Tuesday afternoon at the 145th Street subway A, B, C, D station and momentarily shut down the entrance for southbound trains at the station. Kevin Ortiz, a spokesman for the MTA said on Wednesday that he believes the station entrance has been re-opened.
Nobody was hurt during the crash and ensuing pole collapse, said the MTA.
Via source
Related Articles
---
---