---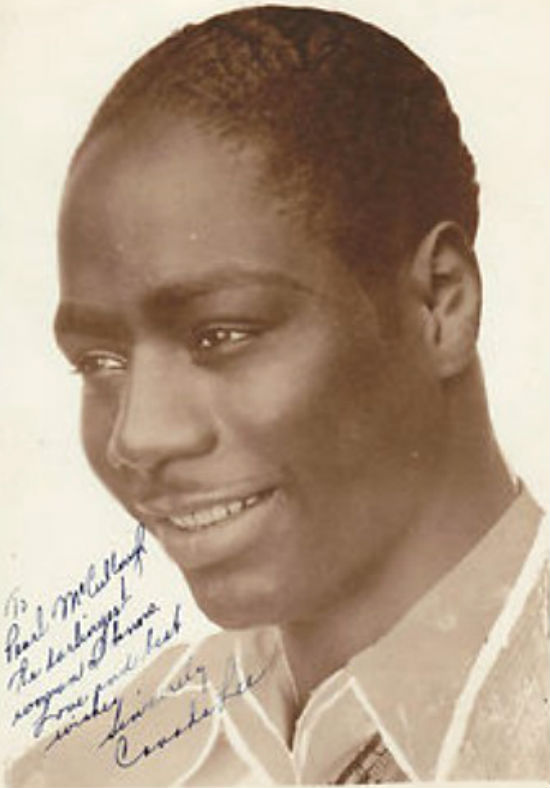 This great image of actor and civil rights activist Canada Lee taken by Harlem Renaissance master photographer James Van Der Zee at the G.G.G. Photo Studio, 2077-7th Avenue, Harlem, New York. Signed by Lee:
"To Pearl McCullough the darlingest woman I have known Love and Best Wishes Canada Lee".
The James Van Der Zee studio was on the east side of Lenox Avenue between 123rd and 124th Streets (source).
Related Articles
---