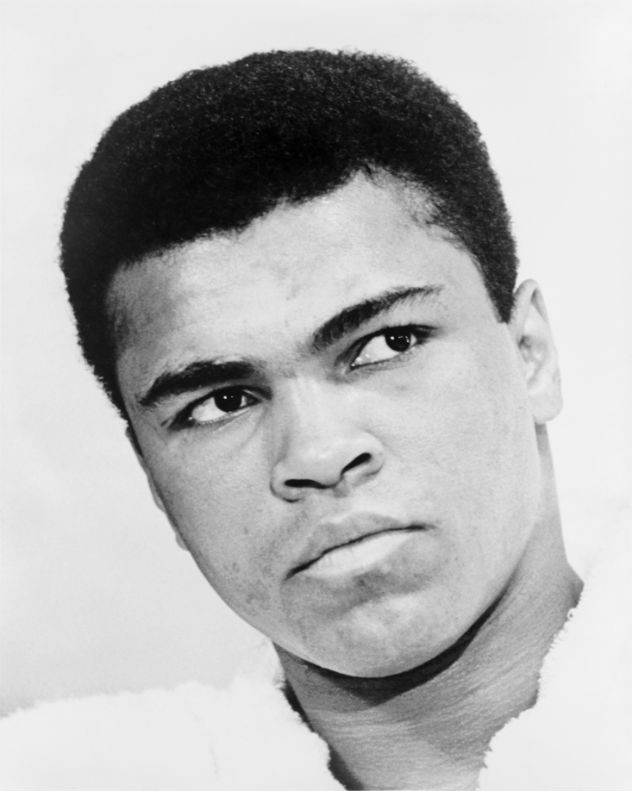 By Marc Rasbury 
The News of Muhammad Ali's passing hit the news air waves about midnight on Friday. We were prepared for it for because his family said he was taken to the hospital with severe respitory issues and it didn't look good. Nevertheless, we all took a pause to reflect what this man meant to us. He was not perfect or without fault. Yet, history will show that the three time Heavyweight Champion was one of the most beloved individuals that ever walked this earth.
He burst onto the scene nationally in 1960 when he captured the light heavyweight gold medal in the Rome Olympics. He dominated that tournament like he did his previous amateur career. Even then, one could tell he was different and was going to be special.
Never in the history of the "Sweet Science" had we seen a man that big possess the unique combination of agility, speed and strength and he used that combination to bedevil opponents throughout his professional career.
He not only did he make a name for himself inside the ring but outside the ring as well. He was brash and he had no problem telling anyone within an ear distance or with a microphone how good he was. He dubbed himself The Greatest. And history would show that he lived up to the hype.
Nowhere was that more evident than when he stepped into the ring of the old Miami Convention Center for his first title fight against Sonny Liston. Most thought that Ali was going to be carried out of the ring on a stretcher. Very few gave him a chance that night.
Related: Read more articles by Marc "The Raz" Rasbury here.
Not only did he survived but he dominated Liston to the point that the once feared champion threw in the towel after the sixth round. From that point on, Ali never stopped reminding us how great he was.
He was a promoter's dream. He came up with great quotes and poems at a drop of a dime. He also knew how to get inside an opponent's head. His interviews with Howard Cosell should be archived until the end of time.
His cockiness and brashness got under people's skin. However, joining The Nation of Islam surely did not endure him to the masses. You have to remember back then, the Nation of Islam was thought of as a radical terrorist group in the eyes of white America, who really started looking at Ali with crooked eyes.
After the first Liston fight, Ali defended his title ten times until he met his greatest opponent, the United States Government. Ali took the military aptitude test and failed. This meant that he was initially could not serve in the Army. As the Vietnam War escalated, more and more young men especially African Americans were.
---
---
No related posts found...
VIDEO
---
Harlem Cultural Archives is a donor and foundation-supported Historical Society, Its mission is to create, maintain and grow a remotely accessible, online, interactive repository of audio-visual materials documenting Harlem's remarkable and varied multicultural legacies, including its storied past as well as its continuing contributions to the City and State of New York, the nation, and the world.
Support Harlem Cultural Archives
and
click here to get more Harlem History
, Thank you.