---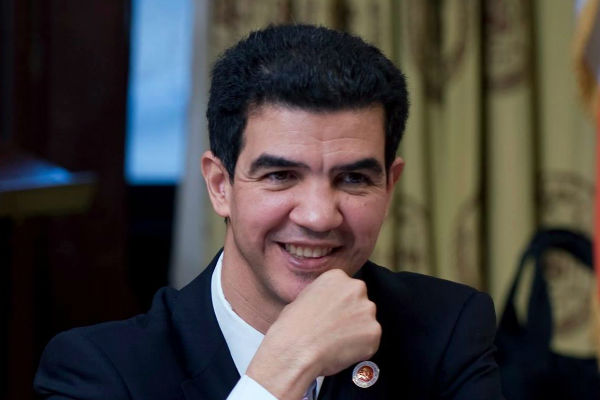 I thank Governor Cuomo, Mayor de Blasio, Speaker Corey Johnson and all City Agencies for the work they are doing as we try to control and reduce the spread of COVID-19. Part of those efforts should include making the decision to call for a two week recess to allow for the formation of a task force to gather facts, develop alternatives for delivery of instructions, form partnerships to deliver services and ensure that students, parents, and all school personnel feel protected and supported.
Many teachers, councilors, and school workers have expressed their concerns amidst this pandemic. The City should work on a plan to ensure that all pubic school students who depend on school lunches are still able to receive them while the recess is in place.
There is still much to learn about the Coronavirus and we need to make sure we take all proper precautions to keep our communities safe. I will continue working closely with Speaker Johnson and my colleagues at the Council to ensure all of our public school children remain protected.
Spanih
Llamando Al DOE Que Cierre Las Escuelas Por Una Semana
Agradezco al Gobernador Cuomo, al Alcalde de Blasio, al Presidente Corey Johnson y a todas las Agencias de la Ciudad por el trabajo que están haciendo mientras intentamos controlar y reducir la propagación de COVID-19. Parte de esos esfuerzos debe incluir la decisión de solicitar un receso de dos semanas para permitir la formación de un grupo de trabajo para recopilar datos, desarrollar alternativas para la entrega de instrucciones, formar asociaciones para brindar servicios y garantizar que los estudiantes, los padres y todos El personal escolar se siente protegido y apoyado.
Muchos maestros, concejeros y trabajadores escolares han expresado sus preocupaciones en medio de esta pandemia. La Ciudad debe trabajar en un plan para garantizar que todos los estudiantes de escuelas públicas que dependen de almuerzos escolares puedan recibirlos mientras el receso esté en su lugar.
Todavía hay mucho que aprender sobre el coronavirus y debemos asegurarnos de tomar todas las precauciones adecuadas para mantener a nuestras comunidades seguras. Continuaré trabajando estrechamente con Speaker Johnson y mis colegas en el Consejo para asegurar que todos nuestros niños de escuelas públicas permanezcan protegidos.
---